Valdosta Exchange Club Recognizes Members of City's Fire and Police Department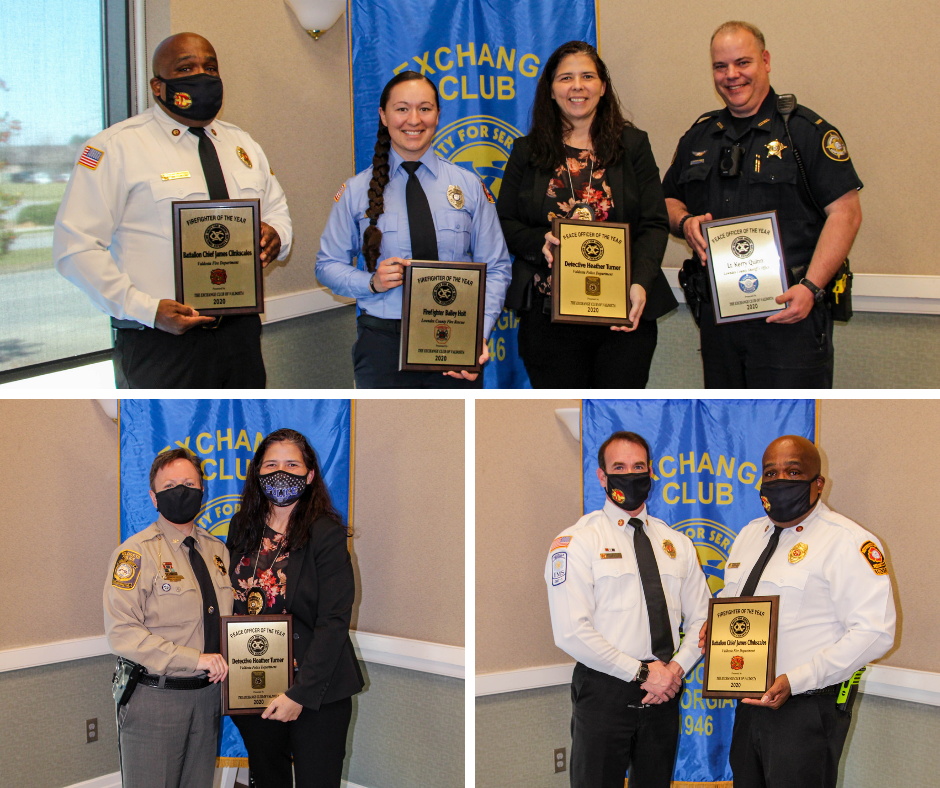 On Thursday, March 11, the Exchange Club of Valdosta held its annual Law Enforcement Officers/Firefighters of the Year Recognition event at the Rainwater Conference Center. Officers and Firefighters from both the City of Valdosta and Lowndes County were acknowledged for their hard work and dedication to public safety.
The honorees included Detective Heather Turner from the Valdosta Police Department, Lieutenant Kerry Quinn from the Lowndes County Sheriff's Office, Captain James Clinkscales from the Valdosta Fire Department, and Firefighter Baily Holt from Lowndes County Fire Rescue. Each was presented with a plaque and check to thank them for their work within the community.
Detective Turner was appreciative of the acknowledgment but said that having the opportunity to do her jobs is all the thanks she needs. "I love doing my job, I do not do this job for recognition, but it does feel terrific to have people recognize you,' said Turner.
Captain Clinkscales shares in the excitement and plans to continue to serve the Valdosta community to the best of his abilities. "I just want to thank the Exchange Club for nominating me, and I will continue to uphold the principles that I have and was recognized for," said Clinkscales.