Valdosta Youth Council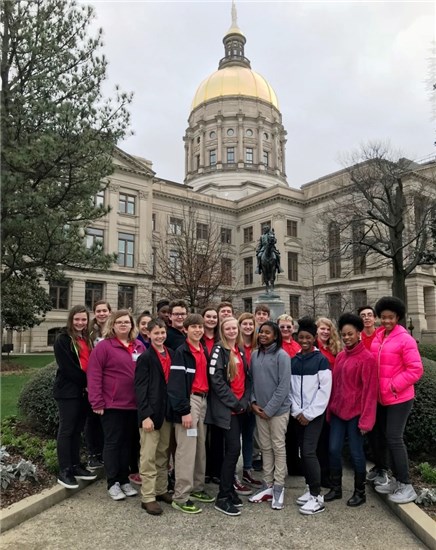 Mission
The mission of the City of Valdosta Youth Council (VYC) is for youth to build leadership skills and learn about civic responsibility, to gain a better understanding of municipal government, and to prepare youth for a lifetime of public and community service.
Meetings
Meetings are held once or twice a month during the school year at the Valdosta City Hall, located at 216 E. Central Avenue unless otherwise specified. The day and time of all meetings will be posted in accordance with the Georgia Open Meetings Law. The VYC will not officially meet during the summer months
Code of Conduct
Be prompt and present at all meetings and dress appropriately.
Be respectful in the treatment of and the interaction with other people.
Be mindful of safety issues to ensure that everyone stays safe from harm and injury.
Be courteous and do not talk on the cell phone during meetings (mute cell phone).
Be aware of inappropriate behavior and stay out of trouble at home and at school.
VYC Initiatives
Throughout the program, VYC members embraced their mission and accomplished the following:
Gained an understanding and appreciation of municipal government by meeting monthly with a variety of City and local leaders including: the City Manager, City Clerk, Police Chief, Fire Chief, Police K-9 Unit, and Municipal Court Judge.
Participated on Sidewalk Stencil Art in the Downtown area, along with marking storm water drains and a Scrapbook event.
Completed one organized cleanup of their adopted .6-mile portion of North Lee Street resulting in 12, thirty-gallon bags of trash removed from this City street.
Participated in the Fall Electronics Recycling Event with Keep Lowndes-Valdosta Beautiful.
Toured the Annette Howell Turner Center for the Arts.
Participated in the City of Valdosta Christmas Tree Lighting Event and had a flat in the Christmas Parade.
Participated in a fluid artwork event and then sold their artwork to raise money to purchase toiletry items for the homeless population in our community.
Hosted a Leadership Development Training in January, 2020 where VTC member Identified leadership traits in themselves, as well as in others.
Took a Legislative trip to Atlanta and toured the Capitol and the Apex Museum.
Collectively completed more than 100 hours of community service (a minimum of 8 hours each).
Produced seven VYC Video spots that were shown on Facebook, YouTube, and City Focus with the assistance of Metro 17's Marcus McConico to discuss issues being addressed each month at VYC meetings
John Gayle Leadership Award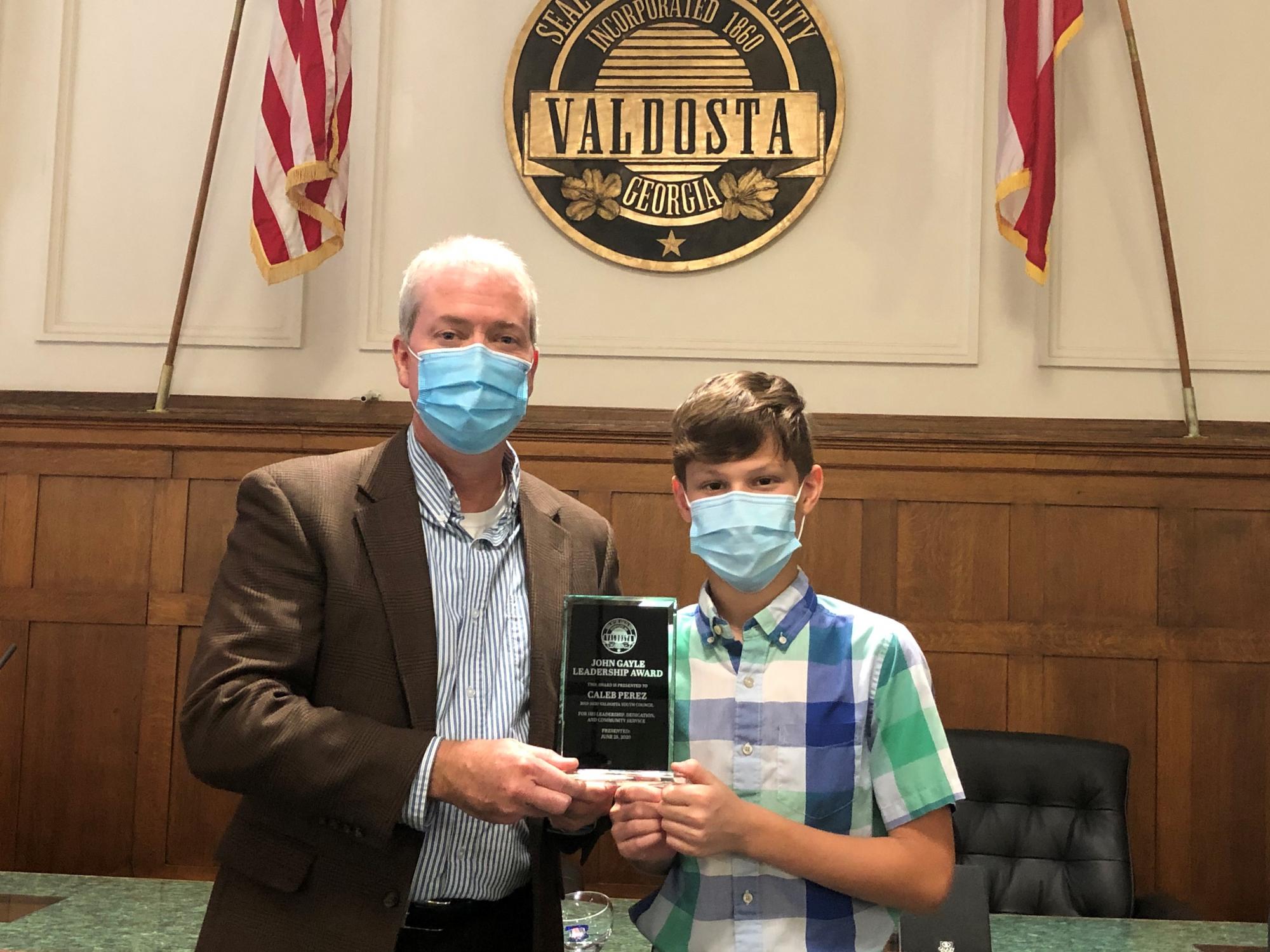 In 2019 the VYC also established the John Gayle Leadership Award in honor of former Mayor Gayle for his leadership, his commitment, his dedication, and his passion to serve the citizens of our community and make Valdosta a better place to live, work and play. This year's recipient of the John Gayle Leadership Award was Caleb Perez.
VYC Advisory Board
The VYC is guided by a VYC Advisory Board appointed by Mayor Scott James Matheson who serves as the head of the board. The 2019-2020 VYC Advisory Board members are:
Sharah' N. Denton, Valdosta Community Relations & Marketing Manager
Teresa Bolden, Valdosta City Clerk
Bryan Tillman, Associate City Clerk
Marcus McConico, Valdosta Channel 17 Coordinator
Councilwoman Vivian Miller-Cody, District 1
Councilwoman Sandra Tooley, District 2
Contact
For more information, contact City Clerk Teresa Bolden at 229-259-3503 or the Public Information Office at 229-259-3548.