Seized Drugs
The Chemists analyze evidence submitted by law enforcement agencies for the presence or absence of controlled substances. Evidence submitted may include plant material, unknown powders, tablets, capsules, liquids, and drug paraphernalia. Techniques used include Gas Chromatography (GC) and Gas Chromatography-Mass Spectroscopy (GC-MS) to qualitatively analyze the samples. The Chemists provide analytical findings in a written report for each case. The Chemists may give expert testimony in municipal, superior, state, and federal court as needed regarding the laboratory results.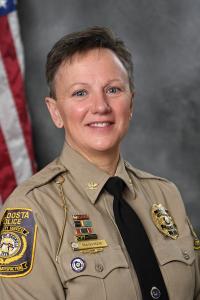 Location
Valdosta Police Department
500 North Toombs Street
Valdosta, Georgia 31601
Upcoming Events
Repeats every month on the first Friday 12 times.
12/01/2023 -

5:00pm

to

8:00pm
01/05/2024 -

5:00pm

to

8:00pm
02/02/2024 -

5:00pm

to

8:00pm