Court Rules of Conduct and Security
BY ORDER OF THE VALDOSTA MUNICIPAL COURT
Rules of Conduct
Violations of the below rules may result in your removal from the courtroom.
Be on time. If you are late, your case may be re-scheduled.
Do not talk at the same time as the Judge, court officials, opposing counsel, or witnesses.
Racist, sexist, obscene, or profane language and gestures are prohibited unless it is pertinent to a case, elicited, and quoted from facts in the case.
No clothing depicting violence, sexual acts and/or content, profanity or illegal drugs.
Do not enter and/or exit and disrupt the courtroom excessively.
Do nothing to disturb or distract the Court, counsels, witnesses, or other court officials.
Children must not create a disturbance or they will be kept out of the courtroom.
Do not approach the Judge's bench without permission.
Rise when the Judge enters and remain standing until the Judge or Bailiff announces to be seated or until the Judge is seated.
Rise when the Judge exits the courtroom.
No food or drinks are allowed in the courtroom.
Court Security
Prohibited Items:
Weapons of any kind, including pocket knives or blades of any kind.
Electronic equipment such as cell phones, video, voice recorders, cameras, or laptops (unless approved by the Court).
No bags, pocketbooks, briefcases, boxes or other containers will be allowed in the courtroom (unless approved by the Court).
Security Precautions:
Before entering the Court, you may go through a security checkpoint.
You will be asked to walk through a metal detector and/or an Officer will use a wand to check for prohibited items.
You will allow the Officer to search any personal belongings that will be taken into the courtroom. If you refuse to cooperate, you may be denied entry to the facility.
No hats, scarves or head-covers allowed in the courtroom unless worn for religious or medical reasons.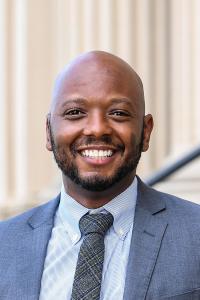 Location
100 S. Oak Street, Valdosta, GA 31601
Upcoming Events
Repeats every month on the first Friday 12 times.
12/01/2023 -

5:00pm

to

8:00pm
01/05/2024 -

5:00pm

to

8:00pm
02/02/2024 -

5:00pm

to

8:00pm