Retirees
All city employees who are considering retirement must contact the Senior Human Resources Manager to commence the retirement process. The employee will need to complete several forms to start the retirement process, which will take approximately one (1) hour. All completed forms must be received by GMA's office no later than the 5th of the month prior to the employee's retirement date. If the exiting employee elects direct deposit, his/her retirement funds will be deposited directly into the retiree's bank account; otherwise, a check will be mailed to the retiree's residence. If the retiree has served any time in the military service, the submission of a DD-214 will be required.
Additional Info
Thinking about retiring... here are a few things to think about:
All paperwork must be to the retirement agency at least one (1) month prior to the employee's date of retirement.
Once you select a beneficiary, the selection may not be changed once an employee retires.
Military Service – once an employee has worked with the City for at least twenty (20) years, up to four (4) years of additional service may be added for military time.
Additional Credited Service – If an employee is currently receiving a retirement benefit from any other local, state or federal pension plan, they are not eligible for the additional military service.
Sick leave – If eligible for retirement, twenty (20) days of unused sick leave = one (1) month of additional service for retirement.
Military time and sick leave cannot be used to fulfill any service requirements for vesting in the retirement plan.
The employee must have a certified birth certificate for their elected beneficiary (if electing a beneficiary).
The employee must provide a copy of his/her certified birth certificate.
If electing direct deposit, the employee must have voided check – not a bank deposit slip.
The employee may only keep up to $20,000 in life insurance upon retirement.
The vesting period for retirement is ten (10) years.
Only the spouse of the retiring employee may be added to the medical insurance upon retiring. Children may not be maintained on the insurance coverage upon retirement.
The employee's spouse may be added only if he/she has been an eligible dependent on the insurance coverage for at least five (5) years prior to the employee's retirement.
Retiree and Spouse coverage may be purchased for an additional cost.
Human Resources Administrator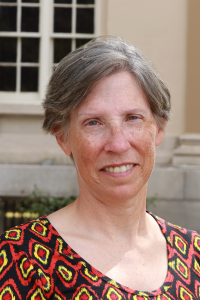 Location
Valdosta City Hall
216 E. Central Ave.
Valdosta, GA 31601