National Engineers Week
The City of Valdosta is excited to participate in National Engineers Week, which is February 16-22, 2020. Engineers Week is a time for everyone to celebrate and wonder what the next big innovation will be. It's a call to recognize the people who create today's awe-inspiring wonders like cloud-busting skyscrapers and human travel to Mars. Our lives would be very different without daily marvels like clean drinking water, computers, and cars.
The 2020 year's theme is Engineers – Your Knowledge . Their Future. We hope to bring awareness to the many aspects of engineering, while also sharing helpful resources. Here are some of the activities going on in our community during National Engineers Week:
Monday, February 17 - Proclamation (10:00 A.M.)
Mayor will present a proclamation declaring "National Engineers Week" in Valdosta at 10:00 A.M. at City Hall, which is located at 216 E Central Avenue.
Tuesday, February 18 - School Presentation (8:30 A.M.)
Director / City Engineer Patrick Collins, P.E. will share information about engineering with 6th grade students at Valdosta Middle School.
Wednesday, February 19 - TMC Tour (10:00 A.M.)
Traffic Manager Larry Ogden will share information on the City's Traffic Management Center (TMC) and highlight the many benefits it offers to our community at 11:00 A.M. at the TMC, which is located at 310 E Adair Street.
Thursday, February 20 - TED Talk
TED is a nonprofit devoted to spreading ideas, usually in the form of short, powerful talks (18 minutes or less). TED began in 1984 as a conference where Technology, Entertainment and Design converged, and today covers almost all topics - from science to business to global issues - in more than 100 languages. To learn more, visit TED. Here are a few TED Talks on engineering topics that are each around 5 minutes or less:
Friday, February 21 - Fun Facts
Fun Facts are always interesting, so why not share them on Friday!
Fun Fact #1: Did you know the City Engineering Department has two licensed professional engineers? Here is some quick information about each of them:
Pat Collins – Director / City Engineer
Kevin Tolliver – Engineering Project Manager
Fun Fact #2: Did you know that the Engineering Department uses Geographical Information Systems (GIS) to track our street sweeping activities AND we won an award for it? Click here to learn more.
Fun Fact #3: Did you know that in the State of Georgia there are 702 cities and counties, but only 64 of them have a Memorandum of Understanding (MOU) for plan review and Valdosta is one of the the 64? What this means for our community is that we are able to review, inspect and enforce all land disturbance activities locally, which saves a tremendous amount of time during the development process. To learn more, visit Georgia Soil & Water Conservation Commission.
To learn more about our Engineering Department and the interesting things we do for our community, please visit our website.
To learn more about the VSU Engineering Studies program please visit their site; https://www.valdosta.edu/es/
Videos
Activities
Looking for creative and interesting activities to try out with your colleagues, students, friends or family? Check out DiscoverE - Activities where you can find lesson plans, videos, games, and hands-on activities for a wide range of engineering disciplines and topics. You can even select them based on grades and length of time to complete.
To learn more, visit DiscoverE: Let's make a difference where you can find a wealth of resources on programs, training, and so much more!
<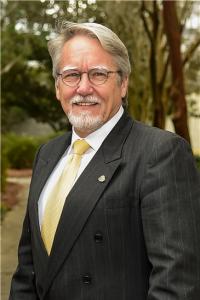 Location
Valdosta City Hall Annex
300 N. Lee Street
Valdosta, GA 31601