District 3
229-242-1520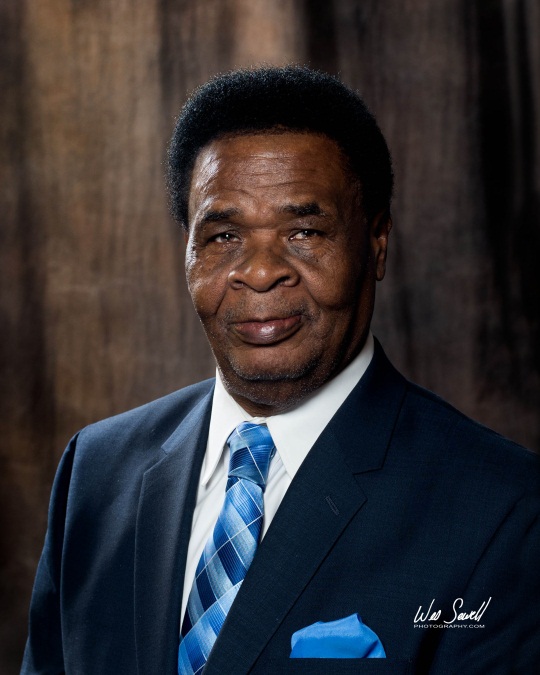 Councilman Vickers was born in Valdosta, Georgia, where he received his elementary and high school education from the Valdosta City School System. He is an active member of the River Street Church of Christ. He was elected to the Valdosta City Council for a one year term in 1985. He was re-elected to the Valdosta Council for a four year term in 1986, and has served more than twenty-two years as the Councilman for District 3, before being appointed Mayor by the Valdosta City Council in 2011, in which he served the unexpired term of the previous mayor.
He continues to be a faithful public servant for the citizens of District 3. His proudest accomplishments as a local elected official are facilitating the paving of more than twenty-six miles of dirt streets and spearheading the efforts to establish a housing program in the city. There are many other important efforts that Councilman Vickers has been involved in, and he continues to strive every day to serve the citizens of his District and throughout the entire city. He finds it gratifying to work with and help people. His philosophy can be summed up in these words, "Service can be given wherever there are people."
Councilman Vickers has been a member of numerous community organizations to include founding and serving as President of the Black Community Action Group. He founded the Valdosta Youth Voters League in 1968, served as Co-Chairperson of the Valdosta Housing Task Force during 1974, organized the 3rd District Community Association, and previously served as the Vice-President of the Valdosta-Lowndes Chapter of Habitat for Humanity. In 1970, he served on a committee to help settle a walk-out at Valdosta High School and in 1972 called a meeting of Valdosta Citizenry and elected officials to provide bus transportation for students of the Valdosta City School System. In 1985, he was a founding member of the Valdosta-Lowndes County Dr. Martin Luther King, Jr., Commemoration Association. He continues to actively serve in this organization to this day and became President of the Association in 1992. He was previously a member of the National Association for Advancement of Colored People, the Legislative Black Caucus, and the Georgia Association of Black Elected Officials.
Councilman Vickers has received numerous accolades for his significant contributions to his community. In 1993, he was presented the Humanitarian Award by the Alpha Gamma Gamma Chapter of Omega Psi Phi Fraternity, the Award of Appreciation in 1993 from Macedonia First Baptist Church, and was presented a Lifetime Honorary Membership in the Valdosta-Lowndes County Dr. Martin Luther King, Jr. Commemoration Association in 1985. Other recognition he has received includes the Macedonia Image Award presented to him in 1995 by Macedonia First Baptist Church, the 1996 Humanitarian Award by the Valdosta-Lowndes County Dr. Martin Luther King, Jr., Commemoration Association, and the 2007 Award for Exemplary Community Service presented by the 100 Black Men of Valdosta. He also received in 2007 the Award for Notable and Outstanding Service in the Community presented by First Antioch Missionary Baptist Church and was recognized in 2009 by the Kill-Me-Quick Community for his support of the Westside Archives.
Councilman Vickers is the son of the late Jessie and Mattie Vickers. He was previously married to the late Jacqueline Vickers and the late Avera Vickers. He is the proud father of Brenda Johnson, Dr. Jacquita Vickers, Bridgett Howell, Sheila Harmon, Kimberly Vickers, Melvin Hunter, Jr., Steven Hunter, Sr., Jeffrey Hunter, Sr., Derrick Hunter, Sr., Calvin Vickers, and Jeffrey Vickers. He had the privilege of raising his grandson, Melvin Hunter, III. He is also the grandfather of 14 grandchildren and five great grandchildren.
He has owned and operated several business enterprises between 1968 and now. His business and occupational ventures include a grocery store, bus service, service center, Assistant Plant Manager at Chemical Specialties, and owner and operator of Vickers' Motors and Vickers' Painting Contractors. Although he is retired from these endeavors, he still serves as political consultant.
Councilman Vickers was re-elected in November 2019 and his current term ends in 12/31/23.