Sewer Collection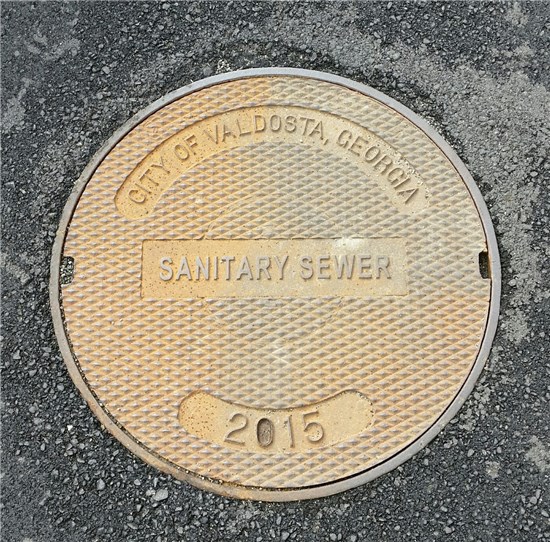 Sheldon Irvin, Central Lines Superintendent


Central Lines is responsible for the maintenance, repair and minor construction of the City's Sanitary Sewer Collection systems. Citizens may report after-hour emergencies, such as broken sewer mains, sewer overflows, and sewer odors, by calling 229-434-4132.
Broken Sewer Mains and Sewer Overflows
Persons observing sewage overflowing from manholes, broken pipes, or cracks in the pavement should notify the Utilities Department immediately.
Sewer Odors
When plumbing fixtures are installed inside a building, a water trap or "P-trap" is included under each fixture to prevent noxious sewer gases from entering the building. To ensure that water remains in the trap and to aid free flow, a vent pipe is attached to the system and vented directly through the building roof. This vent also allows odors associated with sewer gases to escape to the atmosphere.
Sewer odors inside a building are usually an indication that something is wrong with the internal plumbing system and the system should be checked by a plumbing repair service. Water may evaporate from floor drains and sink traps that are not used for a long period of time, allowing odors to escape. Pouring a little water into the drain may solve this problem.
Sewer odors outside of a building may be an indication that the City sewer main is stopped up and/or broken. If sewer odors are noticed outside of a building, immediately contact the Utilities Department at 229-259–3592.
Stopped Sewer
Most sewer stoppages in buildings are caused by roots and/or grease in the external drain lines owned by the property owner. If the plumbing fixtures simply will not drain, the property owner is advised to contact a plumbing repair service to have their external drain lines checked. If the licensed plumber finds the problem to be in the City's sewer lines, the plumber should contact the Utilities Department at 229-259–3592 and personnel will be dispatched to check the City lines.
Assistant Director of Utilities
Location
1016 Myrtle Street
Valdosta, Georgia 31601
Upcoming Events
Repeats every month on the first Friday 12 times.
12/01/2023 -

5:00pm

to

8:00pm
01/05/2024 -

5:00pm

to

8:00pm
02/02/2024 -

5:00pm

to

8:00pm