Community Protection

Our Services
The Community Protection Division is responsible for ensuring compliance with city codes and ordinances relating to the use of property, zoning, sanitation and housing. Other duties include conducting searches of deed records to locate property owners as necessary, testifying in municipal court proceedings, and verifying that businesses within the city limits have proper occupational tax certificates.
Common issues addressed
Overgrown yards
Abandoned or junked motor vehicles
Heavily littered property generated by the existence of open and vacant structures
Substandard Houses
Mission
The Community Protection Division strives to improve our community's standard of living by proactively ensuring compliance with the latest edition (as adopted, amended and revised by the Department of Community Affairs) of the International Property Maintenance Code and by eliminating structures that are hazardous, unsafe or unsanitary through rehabilitation or demolition.

Other Information
The Division only addresses properties within the city limits. To submit a complaint about property within the City of Valdosta limits please contact our office.
Each Marshal is assigned to a specific area. By providing an address you will be able to speak directly to the Marshal for that area. View map of City Marshal zones.
For questions about a Business License (Occupational Tax Certificate) please contact that office at 229-259-3520 or visit that location at 102 N. Lee St.
The Division only addresses properties within the city limits. If you have a concern/complaint about a property in Lowndes County, please call Lowndes County Code Enforcement at 229-671-2730.
Neighborhood Development and Community Protection Manager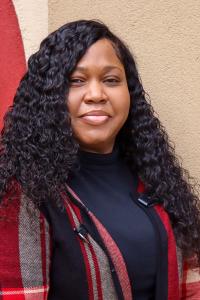 Location
Valdosta City Hall Annex
300 N. Lee Street Suite, #210
Valdosta, GA 31601
Upcoming Events
Repeats every month on the first Friday 12 times.
10/06/2023 -

5:00pm

to

8:00pm
11/03/2023 -

5:00pm

to

8:00pm
12/01/2023 -

5:00pm

to

8:00pm