Sunset Hill Cemetery

Mark Coppage
Sunset Hill Cemetery Supervisor
229-333-1815
1100 N. Oak Street
PO Box 1125
Valdosta, Georgia 31603
Cemetery Hours
Sunset Hill Cemetery is open to visitors every day from 7 a.m. until dusk. The cemetery office is open Monday-Friday, 7 a.m. until 4 p.m., but is closed on holidays observed by the City of Valdosta.
Sunset Hill Interactive Website
This innovative resource creatively combines technology and City history, and is a valuable archive of historical and genealogical information, available to anyone with Internet access. Additionally, this site serves as a convenient source of cemetery information regarding hours of operation, cemetery etiquette, purchasing lots, and other information useful to citizens.
View Sunset Hill Interactive Website
This site was developed through a partnership with the Southern Georgia Regional Commission's VALOR-GIS program. View more information about the Sunset Hill Cemetery Interactive Website.
Publicly-Owned Cemetery
Sunset Hill Cemetery has a park-like center with winding paths and orderly rows of grave sites marked with a variety of headstones, mausoleums, and statuary. View Sunset Hill Cemetery history.
Cemetery Etiquette
Cemeteries are collections of privately-owned outdoor sculptures. Many of Sunset Hill's monuments are very old and delicate. Please show respect and observe proper etiquette when visiting Sunset Hill.
Public Works Administrator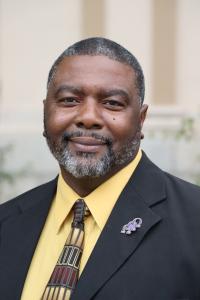 Location
1017 Myrtle Street
Valdosta, GA 31601
Upcoming Events
Repeats every month on the first Friday 12 times.
12/01/2023 -

5:00pm

to

8:00pm
01/05/2024 -

5:00pm

to

8:00pm
02/02/2024 -

5:00pm

to

8:00pm