Fire Administration
Mission
The mission of the Valdosta Fire Department is to respond in a safe manner to all reported emergencies of our customers, to protect their lives and property through fire prevention, public education, and the mitigation of emergencies and disasters, whether natural or man-made.
Vision
The City of Valdosta is a well-managed community. Its leadership is committed to providing excellent service and has encouraged efforts to improve service quality in all City departments. This approach has allowed the Valdosta Fire Department to address our human and physical resources and has supported an environment that encourages excellence.
Our Fire Department is a unique organization, not just within the fire service, but compared to most organizations (public or private). Our members are frequently asked," what makes the Valdosta Fire Department so unique." The answer to this question is simple- it is our people and our philosophy. Explaining our philosophy is not so simple. -The "VFD Way" is not a Management Procedure covering how we should act, but rather a document that describes expectations for positive and constructive interaction. It also sets forth the standards or ideas we, as a Department, are dedicated to achieving.
When describing any guiding set of principles or underlying beliefs, concepts, or attitudes, it is difficult not to sound idealistic. That is just as true in trying to explain our Department's philosophy. As a Department, we will prize excellence. We are a group with selective membership and everyone that is a member has to want to belong. If individuals choose to belong, there are expectations and standards of behavior that are not optional. We, individually and collectively, care about the well-being of our organization, because it serves the common good of the members and our customers –the public.
We are a close-knit family and are proud of it. The "VFD Way" attempts to describe the vision and culture of the Valdosta Fire Department. It is a product of the Management style of the City of Valdosta and represents the input of a variety of ideas from all our members.
Scope and Intent
The Valdosta Fire Department, one of the best-rated fire departments in the state, functions as a public safety entity for the customers of the City of Valdosta. The department operates seven (7) fire stations, equipped with a total of sixteen(16) fire trucks, nine (9) pumper trucks, two (2) ladder trucks, one (1) air/light truck, one (1) airport crash/rescue truck, one (1) urban/search and rescue truck, and one (1) 2000 gallon tanker truck. Our department was recently designated by the State of Georgia Governor's Office to provide regional coverage to all weapons of mass destruction for the Southeast Georgia area. Areas of service provided include Fire Suppression, Fire Safety Education and Prevention, Code Enforcement, Hazardous Materials Mitigation, Confined Space Rescue, and First Responders. The department has ninety-six (96) nationally- and state-certified (NPQ) level 1 firefighters and all certified members are trained to the highest level of hazardous material response and handling offered by the State Fire Academy. The Fire Department's response area covers approximately 56,000 citizens and as many as 500,000 residents of South Georgia and North Florida who utilize Valdosta as a hub for business, culture, education, leisure, and retail. The Valdosta Fire Department responds to over 3,500 fire and rescue calls each year and conducts Public Fire Safety Education classes to thousands of students.
The Valdosta Fire Department provides full-time, paid, professional fire protection and educational services for the City of Valdosta. This has helped the city earn a Class 1 Rating by the Insurance Services Organization. This low rating allows for very low homeowner insurance premiums for city residents.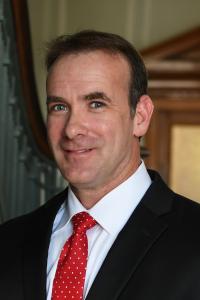 Location
106 South Oak Street
Valdosta, Georgia 31601
Upcoming Events
07/29/2020 -

2:00pm

to

8:00pm
10/05/2020 -

11:00am

to

11:30am
10/06/2020 -

5:00pm

to

5:30pm