Solar in the City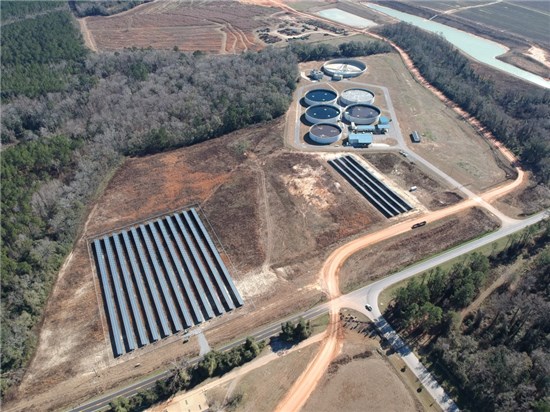 There's usually no fast lane on the road to change, and even smart cities across the progressive state of Georgia are just now catching on to the power of solar. However, smart energy decisions being made in the city of Valdosta have fully embraced technology and innovation and are powering up with the South Georgia sun.
Valdosta, located on 37 square miles in South Georgia, has progressively pursued renewable energy options since the early 2000s. What started out as a general discussion with the bright minds at Hannah Solar about Valdosta's move into the solar energy arena, eventually led Valdosta leaders to tap into the growing industry as a solution for generating capital assets from land that cannot be otherwise developed. City-owned property that has no higher use or value and that generates no tax revenue—such as land adjacent to a wastewater treatment plant, inert landfill, and state prison—have since been put to a more powerful use. The innovative city now has nine solar photovoltaic (PV) installations, seven that were installed between November 2016 and December 2017 under the 2015-2016 Georgia Power Advanced Solar Initiative (GPASI) and all built at no cost to taxpayers.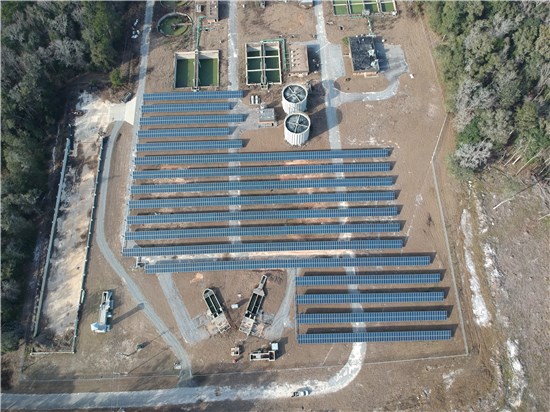 More than 35 acres of otherwise undevelopable land is now producing 6.3 MW of power, enough electricity to power up to 6,300 homes, depending on weather conditions. Valdosta's demonstrated commitment to environmental and financial responsibility by pursuing these projects, which collectively represent an approximately $9,850,000 capital investment in equipment and construction, has received the attention of others.
"Nobody in the southeast was doing this at the time we were in conversations with Valdosta; in fact, nobody in the state of Georgia was at this commitment level at the time," said Allan Ricketts, Hannah Solar. "This is forward thinking when you take land adjacent to a wastewater treatment plant, for example, that has no higher or better use and that is generating no tax revenue for the city, and then turn it into something that generates an income and also energy to offset your highest energy-consuming facilities. Hannah Solar's engineering and installation expertise coupled with Valdosta's innovation and availability of land assets provided the perfect public-private partnership."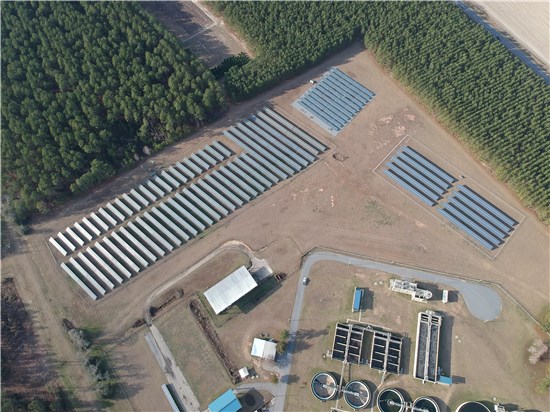 The power generated from solar PV installations completed in 2010 and in 2013 is placed on the electric utility grid in exchange for approximately $650,000 in land lease payments over 30 years. But when Valdosta leaders decided to expand their solar installations in 2016-2017 under the 2015-2016 GPASI, they wanted more than just lease payments for the land; they wanted power.
"Our perspective has always been focused on how to utilize these solar facilities to power some of our high-energy use facilities," said Larry Hanson, who was the Valdosta City Manager at the time and who accepted the Smart Energy Municipality of the Year from the Technology Association of Georgia on behalf of the city in 2014. "Rather, than be in the lease payment business, we wanted to explore how to build our own solar facilities that would directly provide power to our facilities and offset the electricity expenses for our taxpayers."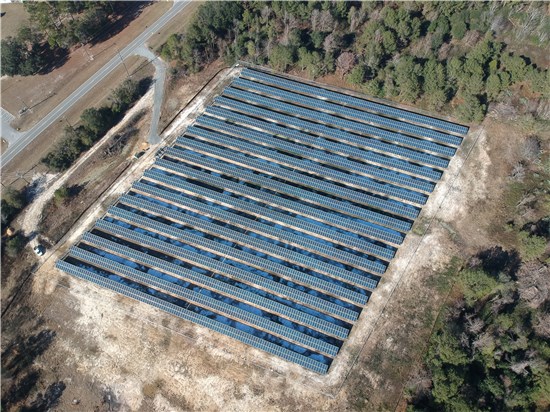 Working with Hannah Solar, they crafted an innovative strategy that would continue to place solar power generated from the newest installations on the electric grid. However, in lieu of approximately $415,000 of lease payments, Hannah Solar constructed two city-owned solar capital assets located at the city's Mud Creek and Withlacoochee Wastewater Treatment Plants that now produce a combined 47,7750 kWh that directly offset the city's electric bill in those locations by approximately $34,935 annually. On days that fall between April and September—during the longest sun-exposure days of the year—the city-owned solar PV installation at the Withlacoochee plant is projected to produce more electricity than the plant will use. In these instances, the excess electricity generated can be sold to Colquitt EMC, coincidently, during a time of the year when electric utilities in the southeast have the most demand for electricity.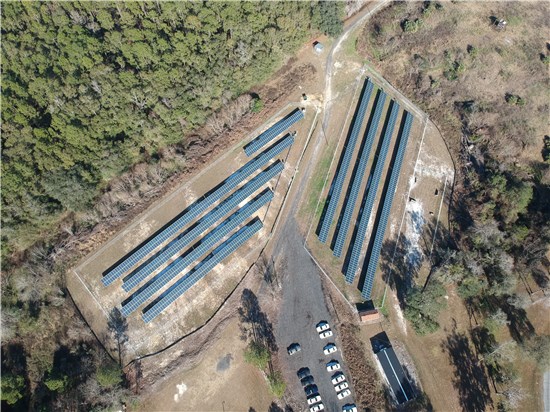 Therefore, South Georgia sun is not only producing energy to meet Valdosta's needs, but it's helping the region, as well. In fact, electricity produced at seven of these solar sites goes onto the grid and flows wherever the energy is needed by the electric company.
Valdosta is a trendsetter in smart energy programs, evident by the number of cities around the state that seek to emulate what Valdosta has done. The commitment of city leaders demonstrates their environmental responsibility of reducing the city's carbon footprint by offsetting carbon-based energy and embracing the most abundant source of energy on the Earth.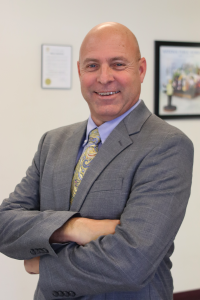 Location
1017 Myrtle Street
Valdosta, GA 31601
Upcoming Events
10/26/2023 -

5:30pm

to

7:30pm
Repeats every month on the first Friday 12 times.
10/06/2023 -

5:00pm

to

8:00pm
11/03/2023 -

5:00pm

to

8:00pm