District 6
229-415-8865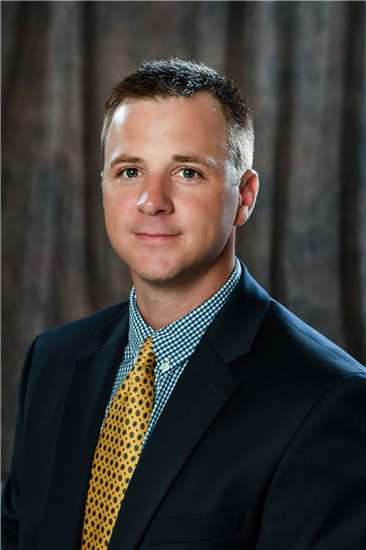 Andrew "Andy" Gibbs is a driven, servant-hearted business leader who prioritizes using his leadership role in government to impact positive change.
He is dedicated to caring for our youth, preserving our city's neighborhoods, and growing local businesses.
Andy's role as the starting punter for the Valdosta State University (VSU) Blazers from 1998-2000, combined with his love for sports, led him and his business partner to establish Top Recruit Punting and Kicking in 2002. His passion for children with disabilities led him to start The Miracle League of Valdosta in 2004. In 2009, after eight years of management in the private business sector, Andy left the business industry to pursue his dream of becoming a public school teacher. He is currently a STEM teacher at Valdosta Middle School, where he has been since 2011, and leads the Fellowship of Christian Athletes program at Valdosta Middle School. He also served five years as a member of the Valdosta-Lowndes County Parks and Recreation Authority (VLPRA).
Andy serves on The Miracle League Board as the founder and director. The Miracle League serves over 130 players and 350 volunteers each season, with games played in the fall and spring. The Miracle League of Valdosta and VLPRA worked in a public/private partnership to construct a $1.6 million fully-accessible complex located at Freedom Park in 2019.
Andy is a proud graduate of VSU, earning his Bachelor's Degree in Marketing, his Master's Degree in Education, and a specialist's Degree in Educational Leadership. He is also a proud graduate of the inaugural Valdosta Government 101 Citizens Orientation in 2010, where he received an in-depth overview of municipal government operations and services.
Andy is married to VSU Alumna Hilary Gibbs, Vice President, and Chief Development Officer at South Georgia Medical Center. The couple has two daughters who attend Valdosta City Schools, and the family attends Park Avenue Methodist Church.
In November 2017, Andy was elected to the Valdosta City Council, representing District 6. The citizens re-elected him in November 2021 to serve his second term. He was sworn into office on January 6, 2022, and his current term will end on December 31, 2025.