Building Inspections
The Inspections Department is responsible for ensuring all work is completed by licensed contractors and meets the requirements as noted in the applicable city and county codes. This combined city-county division includes inspections for building, plumbing, mechanical, electrical, and manufactured homes.

Inspectors:

| | | |
| --- | --- | --- |
| Building | | 229-563-0861 |
| Building | Robert Singletary | 229-415-8011 |
| Plumbing | | 229-460-1961 |
| Electrical | | 229-460-1811 |
| Mechanical | | 229-460-2263 |
| Electrical/Pools | | 229-460-1754 |
Inspection Requests
A 24-hour notice must be given for all inspection requests. However, inspections may now be requested online or by telephone at 229-259-3506. Please have your address and permit number ready when requesting an inspection.
Inspection Requirements
Builders are urged to review the following inspection requirements:
Covered Work
No work shall be covered until all required building, plumbing, electrical, and mechanical inspections have been made. This includes the covering of slabs and the framing or occupation of the building prior to obtaining a passed inspection.
Erosion Control
An Erosion Control Stamp must be placed on the permit card prior to requesting the plumbing slab or building slab (if no plumbing work is done).
Property Lines
Property lines shall be staked and strung. Before the foundation or slab inspection is made, the building contractor shall certify that the lot lines are accurate and meet proper setbacks.
Occupancy of Buildings
No commercial building will be occupied without a Certificate of Occupancy (CO). A three to five business day inspection period is required prior to issuance of a CO. In addition, no residential building will be occupied without a residential Certificate of Completion (CC), which can be issued on the same day after all final building inspections pass.
Commercial Certificate of Occupancy
To ensure the safety of a building before it is occupied, the City will issue two separate COs. The first CO is issued by the Inspections Department, and the second is issued by the Fire Department.

The Inspections CO is issued for new construction and/or for an existing building that is changing its use. CO requests can be made by contacting Plans Coordinator Stephanie Blanton at 229-671-3651. Before an Inspections CO can be issued, as-builts must be submitted and approved by the City. It is important to have the as-builts turned in for review in a reasonable amount of time before the request is made for a CO. To issue the Inspections CO, it must be requested by the permit holder, who in most cases is the general contractor. The required inspections for commercial CO's are as follows:

Zoning

Engineering

Fire

Water and Sewer

Landscape

The Fire Department CO is to post-occupancy load and ensure current life safety code requirements. For more details on the Fire Department CO, call 229-333-1836.

Once both CO's are obtained (if required), a business license can be applied for at the Business License Office.
Residential Certificate of Completion
A residential Certificate of Completion (CC) can be issued to the permit holder on record once all final construction inspections are completed. Contact the permit office at 229-259-3506 to receive a residential CC.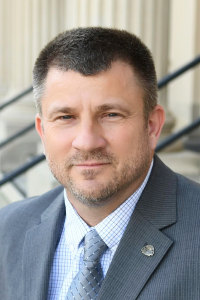 Location
Valdosta City Hall Annex
300 N. Lee Street
Valdosta, GA 31601
Upcoming Events
Repeats every month on the first Friday 12 times.
10/06/2023 -

5:00pm

to

8:00pm
11/03/2023 -

5:00pm

to

8:00pm
12/01/2023 -

5:00pm

to

8:00pm