Coffee With The Chiefs Program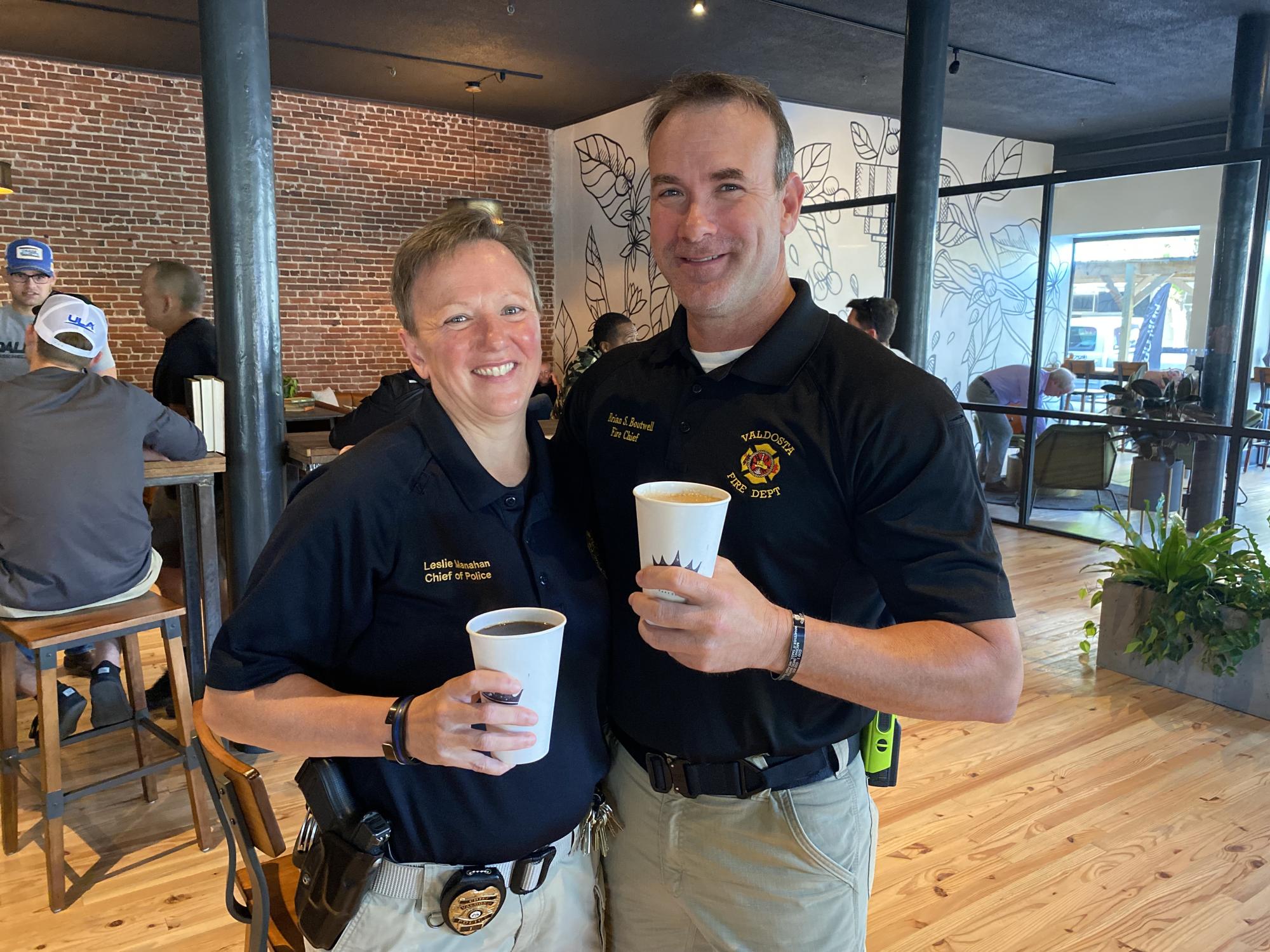 The City of Valdosta Police and Fire Department have initiated the 'Coffee With the Chiefs' program, which has successfully formed relationships between public safety and Valdosta residents. These events are usually scheduled quarterly at businesses around the city.
For more information on the CWTC program or to request an event be held at your business, don't hesitate to contact the City of Valdosta Public Information Office at 229-259-3548.