Municipal Court



The Municipal Court serves as the judicial arm of municipal government. The Court hears cases and sentences offenders for violations of state law (Official Code of Georgia) and city ordinance (Municipal Code for the City of Valdosta). These cases include violations of criminal statutes, traffic regulations, local code violations, abatement of nuisances, business regulations, housing regulations and environmental issues. The Court utilizes a private probation company for supervision of offenders and collection of fines. The Court also hears cases involving violation of probation as required.
The State of Georgia has over 400 Municipal Courts, with the Municipal Court for the City of Valdosta being one of the largest.
Valdosta Municipal Court, the former Fire Station No. 1, is the first dedicated court building owned by the city of Valdosta and houses a large renovated court room, offices for the Municipal Court Judge, Court Administrator, Clerk of Court and staff.
General operating hours of the Court is 8:00 a.m. to 5:00 p.m. Court sessions convene at 9 a.m., Monday through Friday.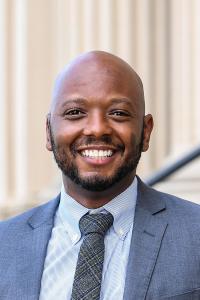 Location
100 S. Oak Street, Valdosta, GA 31601
Upcoming Events
Repeats every month on the first Friday 12 times.
12/01/2023 -

5:00pm

to

8:00pm
01/05/2024 -

5:00pm

to

8:00pm
02/02/2024 -

5:00pm

to

8:00pm