Sewer System Improvements

The City of Valdosta Utilities Department has been working diligently on multiple wastewater system improvements.
Since 1992, the city has received $179 million in Special Purpose Local Option Sales Tax (SPLOST) funds and invested in capital improvement projects (CIP). During the same timeframe, the city has expended $167 million for water/wastewater projects from SPLOST proceeds, system revenues, bonds, and Georgia Environmental Finance Authority (GEFA) loans.
In November 2019, the SPLOST VIII was approved by voters and is expected to generate about $134 million, of which Valdosta will receive an estimated $65 million. Nearly 60 percent of the funding will be dedicated to wastewater projects, which is $40 million. Over the next 4 years, projects that will be funded by SPLOST, system revenues, GEFA loans, etc. include:
EPD Sewer Collection System Requirements
Lift Station Replacement
Sewer Collection Smoke Testing
Water Transmission System
Water Main Extension
Manhole Rehab
Water Plant Generator
Well Rehabilitation
Treatment Plant Basin Resurfacing
Water Treatment Plant II or Loop
Emergency Repairs
GEFA Debit Reduction
AMI Debt Service
SEWER SYSTEM UPGRADE PROJECTS
Completed Projects

Date Completed

Dukes Bay Canal Sewer Replacement

Aug 2014

Rogers St Force Main

Nov 2015

New Withlacoochee WWTP

Mar 2016

Gornto Master Lift Station /

Remer Master Lift Station / Force Main

Mar 2016

Dukes Bay/Sugar Creek: 3,480 LF

Aug 2016

1-Mile Branch (Section 1): 610 LF

Sept 2016

Sugar Creek Sewer Main Replacement

Dec 2016

Lakeland Hwy Force Main

Nov 2017

Browns Canal: 970 LF / 3 MHs

Aug 2019

1-Mile Branch (Section 2): 310 LF

Mar 2019

1-Mile Branch (Section 3): 320 LF

Aug 2019

2-Mile Branch: 3,395 LF / 17 MHs

June 2020

Jerry Jones (2-Mile Branch): 285 LF

Mar 2020

Sustella Ave Creek Crossing Upgrade

July 2020

Rogers Lift Station Force Main Extension

May 2021

1-Mile Branch Sewer Upgrade (Section 3)

Nov 2021

Current Projects

Estimated Completion

Inner Perimeter Road Sewer Extension

Dec 2021

Aerial Sewer Main Reroute

Dec 2021

Future Projects

Estimated Completion

1-Mile Branch Sewer Upgrade (Sec 4)

Nov 2022

1-Mile Branch Sewer Upgrade (Sec 5)

Nov 2023

Knights Creek Sewer Upgrade (Sec 1)

Nov 2024
CURED-IN-PLACE PIPE (CIPP) LINING PROJECTS
| | |
| --- | --- |
| Completed Projects | Date Completed |
| CIPP #1: 1,230 linear feet (LF) | Apr 2014 |
| CIPP #2: 2,600 LF | Oct 2014 |
| CIPP #3: 5,383 LF | Apr 2015 |
| CIPP #4: 1,875 LF | Aug 2015 |
| CIPP #5: 3,830 LF | Feb 2016 |
| CIPP #6: 460 LF | Feb 2018 |
| CIPP #7: 465 LF | Mar 2018 |
| CIPP #8: 496 LF /7 MHs/Replace 959 LF | Dec 2018 |
| CIPP #9: 3,140 LF | July 2019 |
| CIPP #10: 1,882 LF | Oct 2020 |
| Future Projects | Estimated Completion |
| CIPP #11 | Mar 2022 |
| CIPP #12 | Mar 2023 |
| CIPP #13 | Mar 2024 |
| CIPP #14 | Mar 2025 |
MANHOLE REHAB PROJECTS
| | |
| --- | --- |
| Completed Projects | Date Completed |
| Phase 3: 38 Manholes (MHs) | Mar 2015 |
| Phase 4: 30 MHs | Mar 2016 |
| Phase 5: 30 MHs | Mar 2017 |
| Phase 6: 31 MHs | Apr 2019 |
| Current Projects | Estimated Completion |
| Phase 7: 35 MHs | Dec 2021 |
| Future Projects | Estimated Completion |
| Phase 8: 30 MHs | Jun 2022 |
| Phase 9: 30MHs | Mar 2023 |
| Phase 10: 30 MHs | Mar 2024 |
LIFT STATION REHAB PROJECTS
| | |
| --- | --- |
| Completed Projects | Date Completed |
| Phase 1: 4 stations | Jan 2014 |
| Phase 2: 4 stations | July 2015 |
| Phase 3: 4 stations | Sep 2016 |
| Phase 4: 5 stations | Mar 2018 |
| Future Projects | Date Completed |
| Phase 5: 3 stations | Sep 2021v |
LIFT STATION GENERATOR PURCHASE/INSTALLATION PROJECTS
| | |
| --- | --- |
| Completed | Date Completed |
| 1 Portable Generator | 2014 |
| 2 Portable Generators | 2016 |
| 10 Large Skid-Mounted Generators | 2019 |
| 1 Portable Generator | 2019 |
| Auto Transfer Switch (ATS) Installation at 10 Lift Stations | Nov 2020 |
| Current Projects | Estimated Completion |
| 10 Fixed Generators w/ ATS | July 2021 |
| Gornto Road Master Lift Station | June 2021 |
| Mud Creek WWTP | June 2021 |
| Future Projects | Estimated Completion |
| 4 Lift Station Generators w/ ATS | June 2022 |
ADDITIONAL PROJECTS
WITHLACOOCHE WWTP SECONDARY EQ BASIN
Completed: Oct 2020
SCADA SYSTEM
Provided SCADA SOFTWARE for City of Valdosta Utilities Department (Includes Water & Wastewater Treatment Plants, Lift Stations, Distribution and Collection Systems)
Completed: July 2020
LAKLELAND HWY LIFT STATION: EMERGENCY DIESEL PUMP INSTALLATION
Completed: 2018
WITHLACOOCHEE WWTP OUTFALL UPGRADE
Completed: Sep 2017
SANITARY SEWER SYSTEM SMOKE TESTING
Completed: July 2017
CURRENT SEWER STUDY & MODELING PROJECT
SEWER FLOW MONITORING – PHASE 1 (MUD CREEK SYSTEM)
Status: In Progress
Estimated Completion: April 2021
SEWER FLOW MONITORING – PHASE 2 (WITHLACOOCHEE SYSTEM)
Estimated Completion: April 2022
HYDRAULIC FLOW MODEL UPDATE (BOTH SYSTEMS)
Status: In Progress
Estimated Completion: June 2022
CURRENT SEWER INSPECTION PROGRAMS
MANHOLE INSPECTION PROGRAM
Status: In Progress
Estimated Completion: Continuous
CLEANOUT INSPECTION PROGRAM
Status: In Progress
Estimated Completion: Continuous
Phase 1: 2022
Phase 2: 2023
Phase 3: 2024
Phase 4: 2025
Phase 5: 2026
CREEK CROSSING INSPECTION PROGRAM
Status: In Progress
Estimated Completion: Continuous
CCTV INSPECTION PROGRAM
Status: Program Scheduling & Development
Estimated Completion: Continuous
Additional Information
Correspondence
Documents
Presentations
Other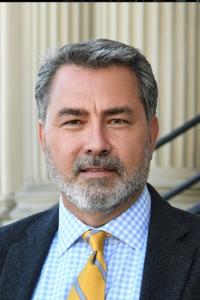 Location
1016 Myrtle Street
Valdosta, Georgia 31601