Performance Standards
The Accreditation Manager is tasked with managing the assessment and evaluation of department past, present and future service levels/performance to ensure compliance with professional standards and accreditation requirements. The department's Accreditation Manager also assists with maintaining the department's ISO Class 1 rating and teaching various classes within the department. The Accreditation Manager's work will allow the Valdosta Fire Department to compare their overall performance to industry best practices in order to:
Determine community risk and safety needs and develop community-specific Standards of Cover.
Evaluate the performance of the department.
Establish a method for achieving continuous organizational improvement.
This in return provides the measuring criteria for our local government to assess the professional performance and efficiency of the department.
The following is a list of benefits that this process provides the department and the community it serves.
Assures colleagues and the public that the department has definite missions and objectives that are appropriate for the jurisdictions served.
Provides a detailed evaluation of the services provided to the community
Determines community risk and safety needs
Creates a mechanism for developing strategic and program action plans
Evaluates the performance of the department
Establishes a method for achieving continuous organizational improvements
Helps to justify programs and budgetary needs through performance measurements
Helps to identify strengths and weaknesses within the department
Creates methods or systems for addressing deficiencies while building organizational success
Identifies potential risks and enables the department to effectively mitigate emergencies with appropriate resources
Fosters national recognition by colleagues and the public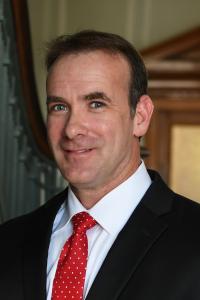 Upcoming Events
Repeats every month on the first Friday 12 times.
10/06/2023 -

5:00pm

to

8:00pm
11/03/2023 -

5:00pm

to

8:00pm
12/01/2023 -

5:00pm

to

8:00pm