Municipal Court Schedule
What if I have COVID and I have a court date?
Valdosta Municipal Court follows the City of Valdosta and CDC guidelines regarding COVID-19. Hand sanitizer is available at several locations in the courtroom, and social distancing guidelines should be followed.
If you are ill or have been quarantined, DO NOT come to court. Call the court at 229-293-3171, and a clerk will discuss the documentation required to reschedule your court date. These requirements are in place to promote the well-being of all defendants and court staff.
CITY OF VALDOSTA MUNICIPAL COURT SCHEDULE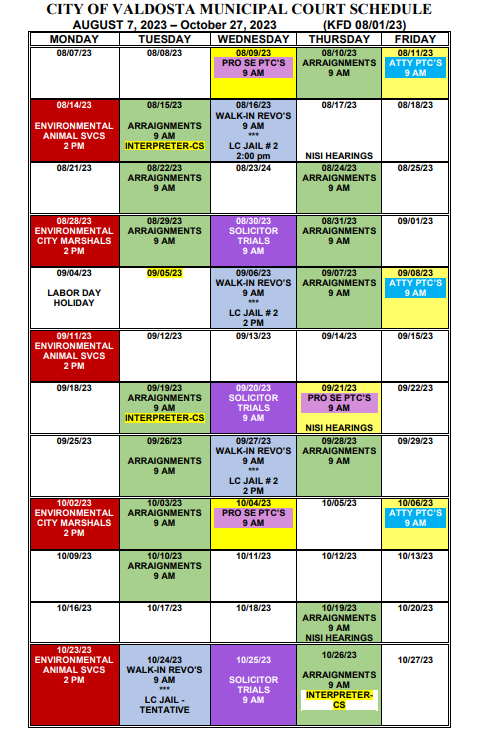 7/28/23-MOVED PRO SE PTC'S FROM 10/5/23 TO 10/4/23, PER RQST OF SOL. REGISTER.
8/1/23-CONFIRMED LC JAIL COURTROOM # 2 FOR 9/6/23 AND 9/27/23.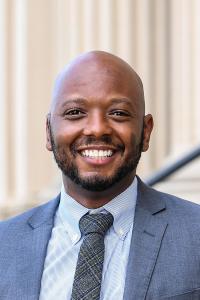 Location
100 S. Oak Street, Valdosta, GA 31601
Upcoming Events
10/26/2023 -

5:30pm

to

7:30pm
Repeats every month on the first Friday 12 times.
10/06/2023 -

5:00pm

to

8:00pm
11/03/2023 -

5:00pm

to

8:00pm