Municipal Court Schedule
What if I have COVID and I have a court date?
Valdosta Municipal Court is following City of Valdosta and CDC guidelines in regard to COVID 19. Hand sanitizer is available at several locations in the courtroom, and social distancing guidelines should be followed.
If you are ill or have been quarantined, DO NOT come to court. Call the court at 229-293-3171 and a clerk will discuss what documentation will be required to reschedule your court date. These requirements are in place to promote the well-being of all defendants as well as court staff.
CITY OF VALDOSTA MUNICIPAL COURT SCHEDULE
December 17, 2021-March 11, 2022
MONDAY

TUESDAY

WEDNESDAY

THURSDAY

FRIDAY

12/20/21

ADMINISTRATIVE

12/21/21

ADMINISTRATIVE

12/22/21

ADMINISTRATIVE

12/23/21

CHRISTMAS EVE HOLIDAY

12/24/21

CHRISTMAS HOLIDAY

12/27/21

ADMINISTRATIVE

12/28/21

ADMINISTRATIVE

12/29/21

ADMINISTRATIVE

12/30/21

ADMINISTRATIVE

12/31/21

NEW YEAR HOLIDAY

1/03/22

ADMINISTRATIVE

1/04/22


ARRAIGNMENTS

1/05/22

ADMINISTRATIVE

1/06/22

PRO SE PTC

AM ONLY

1/07/22

ADMINISTRATIVE

1/10/22

ENVIRONMENTAL

1/11/22

ARRAIGNMENTS

1/12/22

SOLICITOR TRIALS

1/13/22

ARRAIGNMENTS

1/14/15

ADMINISTRATIVE

1/17/22

MLK HOLIDAY

1/18/22

ADMINISTRATIVE

1/19/22

9:00

WALK-IN REVOS

2:00

REVOCATIONS LCJ

1/20/22

ARRAIGNMENTS

1/21/22

ATTY PTC

1/24/22

ADMINISTRATIVE

1/25/22

ARRAIGNMENTS

1/26/22

ADMINISTRATIVE

1/27/22

ADMINISTRATIVE

1/28/22

ADMINISTRATIVE

1/31/22

ENVIRONMENTAL

2/01/22

ADMINISTRATIVE

2/02/22

ARRAIGNMENTS

2/03/22

PRO SE PTC

2/04/22

ADMINISTRATIVE

2/07/22

ADMINISTRATIVE

2/08/22

ARRAIGNMENTS

2/09/22

SOLICITOR TRIALS

2/10/22

ADMINISTRATIVE

2/11/22

ATTY PTC

2/14/22

ADMINISTRATIVE

2/15/22

ARRAIGNMENTS

2/16/22

9:00

WALK-IN REVOS

2:00

REVOCATIONS LCJ

2/17/22

ADMINISTRATIVE

2/18/22

ADMINISTRATIVE

2/21/22

ENVIRONMENTAL

2/22/22

ADMINISTRATIVE

2/23/22

ARRAIGNMENTS

2/24/22

ADMINISTRATIVE

2/24/22

ADMINISTRATIVE

2/28/22

ADMINISTRATIVE

3/01/22

ARRAIGNMENTS

3/02/22

ADMINISTRATIVE

3/03/22

PRO SE PTC

3/04/22

ADMINISTRATIVE

3/07/22

ADMINISTRATIVE

3/08/22

ARRAIGNMENTS

3/09/22

SOLICITOR TRIALS

3/10/22

ADMINISTRATIVE

3/11/22

ATTY PTC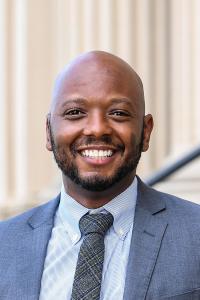 Location
100 S. Oak Street, Valdosta, GA 31601