Municipal Court Schedule
What if I have COVID and I have a court date?
Valdosta Municipal Court follows the City of Valdosta and CDC guidelines regarding COVID-19. Hand sanitizer is available at several locations in the courtroom, and social distancing guidelines should be followed.
If you are ill or have been quarantined, DO NOT come to court. Call the court at 229-293-3171, and a clerk will discuss the documentation required to reschedule your court date. These requirements are in place to promote the well-being of all defendants and court staff.
CITY OF VALDOSTA MUNICIPAL COURT SCHEDULE
DECEMBER 5, 2022 – FEBRUARY 24, 2023 (KFD 120522)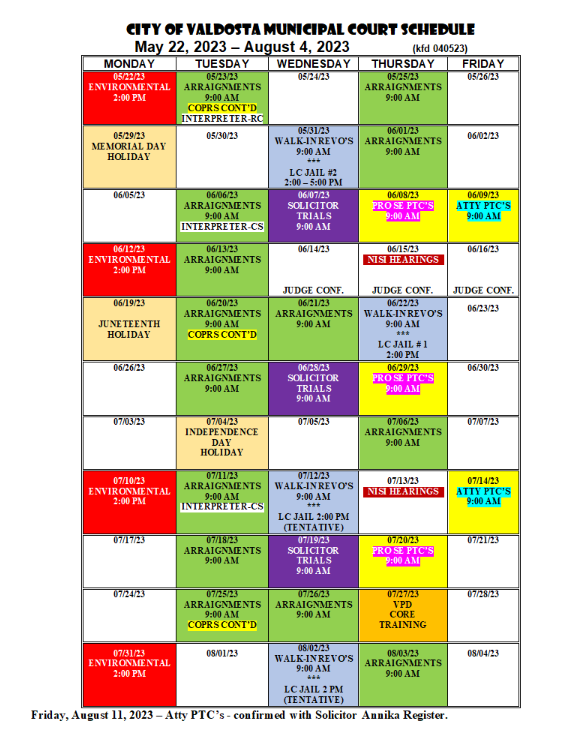 10/21/22-CONNIE SOSA CONFIRMED FOR INTERPRETING 12/20/22 AND 1/31/23.
11/9/22-CANCELLED ARRAIGNMENTS FOR 12/7/22 & MOVED ARRAIGNMENTS FROM THURSDAY, 02/02/23 TO WEDNESDAY, 02/01/23.
12/5/22-ADDED ARRAIGNMENTS TO TUESDAY, 02/07/23 AND THURSDAY, 02/23/23.
ADDED WHICH ARRAIGNMENT DATES WILL BE OLD COPRS 2022 AND BEFORE CASES AND NEW COURT SOFTWARE COURT DATES.
CONFIRMED LOWNDES COUNTY JAIL COURTROOM # 2 FOR WEDNESDAY, 02/15/23, 2 – 5 PM.
12/6/22-CONFIRMED CONNIE SOSA TO INTERPRET ON ENVIRONMENTAL COURT DATE OF FEBRUARY 6, 2023.
1/18/23-CANCELLED COURT ON WEDNESDAY, 02/01/23; TUESDAY, 02/07/23; AND TUESDAY, 02/14/23.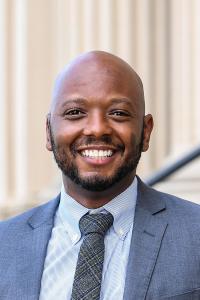 Location
100 S. Oak Street, Valdosta, GA 31601