Employment Opportunity
Police Officer applicants are required to take a standardized test to assess suitability for law enforcement work. Applicants who pass the initial test are then required to complete a detailed supplemental application and take a standardized test for entrance to the Police Academy. The next stage in seeking employment is an interview with the Chief of Police or designee. Applicants who have a favorable interview are then scheduled for a polygraph exam, followed by a physical agility test, and a conditional job offer. A conditional offer of employment is followed by a psychological test, physical exam, drug screen, and final employment offer by the Human Resource Director and City Manager.
Minimum Requirements:
At least 21 years of age
A United States Citizen
No felony convictions according to O.C.G.A. 35-8-8
No family violence-related convictions according to O.C.G.A. 19-13-1
At least a minimum of a High School Diploma or GED
A valid Driver's License
Accepted applicants will be required to enter into a training agreement. Georgia POST Certified Law Enforcement Officers are encouraged to apply.
Salary & Benefits Package:
Basic Police Officer Salary - $39,669.40 with the opportunity to receive an annual education incentive of up to $2,000
Starting Salary with Partial College Incentive Pay - $40,669.36
Starting Salary with Full College Incentive Pay - $41,669.32
Retirement Plan - 2% for each year of service (higher % than the county and state law enforcement retirement plans)
Low Healthcare Cost with low deductibles and low co-pays
Free Health Care Clinic for employees and dependents covered on health insurance to include no visit co-pay and no cost for prescriptions clinic has in stock
Take-home vehicle for sworn personnel as well as uniforms and all duty equipment provided at no cost
Minimum of 24 hours of annual training for sworn personnel - includes annual training and advanced training at outside training institutions
An application for employment may be picked up at the police department front desk, requested by mail or click here to fill out an online application.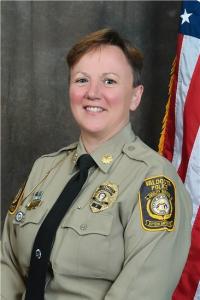 Location
Valdosta Police Department
500 North Toombs Street
Valdosta, Georgia 31601
Upcoming Events
03/07/2020 -

8:00am

to

11:00am
07/16/2020 -

5:30pm

to

8:30pm
07/29/2020 -

2:00pm

to

8:00pm