Valdosta On-Demand Rider's Guide
VALDOSTA ON-DEMAND RIDER'S GUIDE
HOW TO RIDE VALDOSTA ON-DEMAND
River North Transit LLC (Via) delivers an on-demand rideshare service, "Valdosta On-Demand," on behalf of the City of Valdosta, Georgia. Via has designed this service to accommodate all members of the community, including elderly riders, individuals with disabilities, and those without smartphones.
This brochure provides guidance on using Valdosta On-Demand, with particular emphasis on how mobility-limited riders can access the service. In it you will find a wealth of information regarding policies and procedures that are pertinent to making your trip as convenient and hassle-free as possible.
OPERATING HOURS
The Valdosta On-Demand service operates between 5:30 a.m. and 9:00 p.m., Monday through Friday.
MAKING A RESERVATION
Riders can book rides through the Via mobile application, which is available for free download in the iPhone and Android stores. You also have the option to book rides through Via's web portal or by calling our customer service phone number.
CUSTOMER SERVICE HOURS
At all times (24/7), riders can access the Via mobile application or web portal to perform a variety of functions, including booking rides, reviewing trip details, modifying account information, or submitting feedback and suggestions. Our phone support service will be available during all operating hours.
WHEELCHAIR AND MOBILITY-LIMITED RIDERS
Riders can indicate their need for a wheelchair-accessible vehicle (WAV) through the Via mobile application, web portal, or by calling Via's customer support number. Through the app, riders can select "wheelchair accessibility" in their account profile. Those without a smartphone can contact customer support to book a ride and request WAV service over the phone.
After logging the need for WAV service in their account profile, riders will automatically receive a WAV for all future trips. They will also receive door-to-door service, which means that the vehicle will pick up and drop off the rider at the exact address of their requested origin and destination.
All driver-partners operating WAVs are required to have received 3 hours of hands-on securement training.
COMPANION AND PERSONAL CARE ASSISTANT (PCA)
If traveling with a companion or PCA, riders can increase the trip party size accordingly during the booking process. Riders can adjust the party size through the mobile application, web booking portal, or over the phone with a customer support representative. Please note that the origin and destination of companions must be the same as your trip.
CANCELLATIONS AND MODIFICATIONS
Riders can cancel or modify a trip reservation at any time before pickup. Through Via's mobile application, they can easily locate their upcoming trip reservation and click "Cancel." Riders can also cancel or modify trips by calling a phone support representative.
VEHICLE REQUIREMENTS
Driver-partners will transport any individual using a wheelchair if the device meets the definition of a wheelchair and can be accommodated on the vehicle (i.e., it fits on the lift or ramp and in the securement area). A driver partner may only deny transportation if carrying the wheelchair and its occupant would be inconsistent with legitimate safety requirements, as when, for example, the wheelchair is so large it would block an aisle or would interfere with the safe evacuation of passengers in an emergency.
SEAT-BELT-USE POLICY
All riders must wear a seat belt while onboard.
DRIVER-PARTNERS
Safe and nondiscriminatory transportation is the responsibility of Via. Driver partners will be properly trained to assist and treat individuals with disabilities with sensitivity, and to operate vehicles and equipment safely. Driver-partners are expected to:
● Be courteous.
● Drive safely.
● Wear a seat belt.
● Make a good-faith effort to locate a passenger.
● Securely tie down wheelchairs.
CUSTOMER CARE LINE
On behalf of the City of Valdosta, Via is committed to providing accessible service to our riders. Please contact 229 441-2940 with any questions, complaints or concerns that you may have.
Public Works Administrator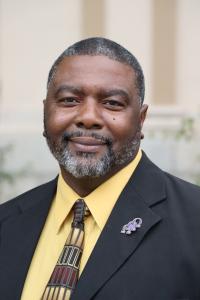 Location
1017 Myrtle Street
Valdosta, GA 31601
Upcoming Events
Repeats every month on the first Friday 12 times.
12/01/2023 -

5:00pm

to

8:00pm
01/05/2024 -

5:00pm

to

8:00pm
02/02/2024 -

5:00pm

to

8:00pm