Traffic Management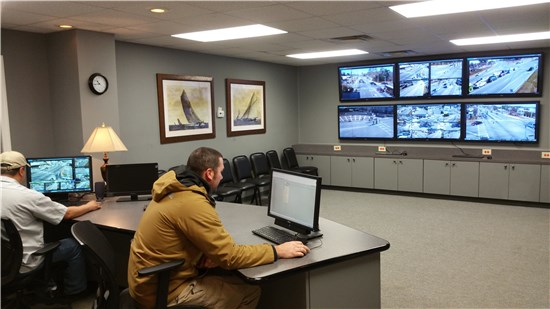 The Traffic Management Division is responsible for the:
Traffic Management Center (TMC)

Traffic Signs and Markings

Traffic Signals

Speed Hump Study and Request

Street Maintenance
To learn more, check out some of our educational
videos
.
The City of Valdosta was one of the first cities in the state to fully implement the new networking 2070 controllers at all traffic signals. The 2070 controllers help to improve city traffic by utilizing state-of-the-art communication and coordination software to control traffic through the TMC. The signal coordination and other intelligent transportation system technologies are critical tools for maintaining optimum traffic flow.
The city uses Special Purpose Local Option Sales Tax (SPLOST) funds to help pay for transportation improvements but has also been successful in requesting financial assistance from both the Georgia Department of Transportation and the Federal Highway Administration to help promote and expand efforts to implement intelligent transportation system solutions.
Helpful Information
Speed Hump Policy and Request (2010) Please call 229-259-3530 to request a speed study for speed hump placements. Should the study warrant humps a meeting with the City Engineer is required prior
to obtaining the required signatures. Please contact Cindy Randall to set up this meeting

Street Light Outages or call 229-259-3530
Traffic Counts or call 229-259-3530