Permitting
Permits are issued at the City of Valdosta's Permit Office in the Inspections Department from 8:00 a.m.-4:30 p.m. Monday-Friday, or permits may be purchased online. Below are some frequently asked questions on permits, as well as some tips to make the permitting process as easy and successful as possible.
For more information on permits or inspection requests/inquiries, call 229-259-3506.
Permit Technician, bjenks@valdostacity.com
Beware of Unlicensed Contractors
A homeowner may feel like they can save money by purchasing the permit for someone else to do the work. However, beware of unlicensed contractors. If the inspection does not pass because the construction is faulty, a homeowner may end up spending more money repeating or repairing the initial construction. If a homeowner purchases a permit, the responsibility for constructing the building will fall on the permit holder. To report an unlicensed contractor or unprofessional conduct submit a complaint to Georgia Professional Licensing, Georgia Secretary of State.
Why do I need a permit?
Many people ask this question, but a decision to not get a permit could be costly. Some homeowners are finding that when they try to sell or refinance their home, prospective buyers or lending institutions want proof that alterations are in compliance with local codes. Without a permit and inspection on record, there is no proof. The homeowner must then apply for a permit with no guarantee that the construction will meet the codes, and they face the possibility of redoing or removing the work. These steps are costly and frustrating and could cause delays in refinancing or even result in a lost sale of the home. For more information of the value of a permit, read Building Permits: How and Why? and Building Codes: How do they help you?
When do I need a permit?
A building permit is required to construct, enlarge, alter, repair, move, demolish, or change the occupancy of a building or structure. This includes but is not limited to, accessory buildings, signs, in-ground pools, towers, manufactured homes, industrialized buildings (DCA), curb cuts (site work/paving), foundations, slabs, patios, and other types of miscellaneous repairs. A permit is also required to erect, install, enlarge, alter, repair, remove, convert, or replace any electrical, gas, mechanical, or plumbing system, which is regulated by the Construction Codes. In addition, citizens seeking a permit for construction of or replacement of a driveway will be required to first visit the Engineering Department, where they will need to present the new driveway drawings that include dimensions, address, and contact information.
How much will my permit cost?
New Commercial and Residential construction permit fees are based on valuations contained in the(New Construction) Building Valuation Data Table other factors such as (civil plans and permanent systems) may be added to the fees. See all other Fees schedule for additional information. The applicant for a permit shall provide an estimated permit value at time of application. Permit valuations shall include total value of work, including materials and labor, for which the permit is being issued, such as electrical, gas, mechanical, plumbing equipment, and permanent systems. If, in the opinion of the building official, the valuation is underestimated on the application, the permit shall be denied, unless the applicant can show detailed estimates to meet the approval of the building official. Final building permit valuation shall be set by the building official.
Apartment Complexes are considered Commercial.
Who can purchase a permit?
Individuals acting as their own residential building contractor may purchase a residential building, plumbing, electrical, or mechanical permits, provided they are the owner, completing construction themselves, and are going to occupy the home upon completion in accordance with Georgia Law 43-41-17 (h). Be aware, it is illegal, in Georgia, for a homeowner to purchase a permit for someone else to do the work. All homeowners purchasing construction permits must complete a Home Owner Permit Affidavit Form and have it notarized. Online permits are currently available for purchase by contractors only. Permit types available online are: remodel/repair, plumbing, electrical, and mechanical. Visit our online service to purchase a permit or request inspections online.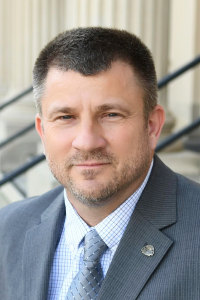 Location
Valdosta City Hall Annex
300 N. Lee Street
Valdosta, GA 31601
Upcoming Events
Repeats every month on the first Friday 12 times.
10/06/2023 -

5:00pm

to

8:00pm
11/03/2023 -

5:00pm

to

8:00pm
12/01/2023 -

5:00pm

to

8:00pm