GPP 12 For Life Workplace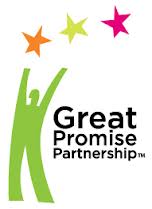 GPP 12 for Life Workplace students spend part of the day at their regular school assignment and part of the day at a job location. While at work students have up to one hour each day of non-work activities such as tutoring, mentoring, life skills and group projects, including a service-learning project. Participation in the non-work activities is a requirement of the program. The remainder of the day is spent developing skills on the job and exploring career options and pathways. Jobs for GPP students are substantive entry level jobs with real outcomes and evaluations.
Each Great Promise student has a job supervisor, as well as a mentor. The Student Support Team and GPP site coordinator also provide supervision and support. All staff members involved in the GPP program are trained and pass the background check.
The criteria for student participation in GPP's 12 for Life Workplace:
1. Students in danger of not graduating from high school
2. Students without major or consistent behavioral problems
3. Students who qualify for free/reduced price lunch
4. Students who are at least 16 years old and eligible to work in Georiga
5. Students with high potential

The identification of students is a collaborative effort between the employer and school system personnel. Students complete an application and go through a series of interviews.
The Valdosta GPP students will work full-time in several city departments during July and part-time during the fall and spring around their school schedules, gaining real-world experience and job training. The internships are funded through the City of Valdosta's Community Development Block Grant (CDBG) program, which is an economic development initiative that provides-among other assistances-employment opportunities and training for low-moderate income persons.
The students have been assigned to a mentor and a supervisor and will work in the following Valdosta departments: Engineering, Planning and Zoning, Inspections, Public Works, Utilities, Finance, Human Resources, Neighborhood Development, Fire, and Police.
For More Information
Neighborhood Development Coordinator Anetra Riley at 229-671-3617 or ariley@valdostacity.com, or Valdosta High School Work-Based Learning Coordinator Aquila Blankumsee at 229-333-8500 or ablankumsee@gocats.org.
Neighborhood Development and Community Protection Manager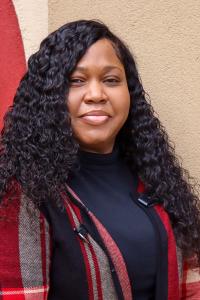 Location
Valdosta City Hall Annex
300 N. Lee St., Suite #206
Valdosta, GA 31601
Upcoming Events
Repeats every month on the first Friday 12 times.
12/01/2023 -

5:00pm

to

8:00pm
01/05/2024 -

5:00pm

to

8:00pm
02/02/2024 -

5:00pm

to

8:00pm