City of Valdosta Announces Labor Day Sanitation Schedule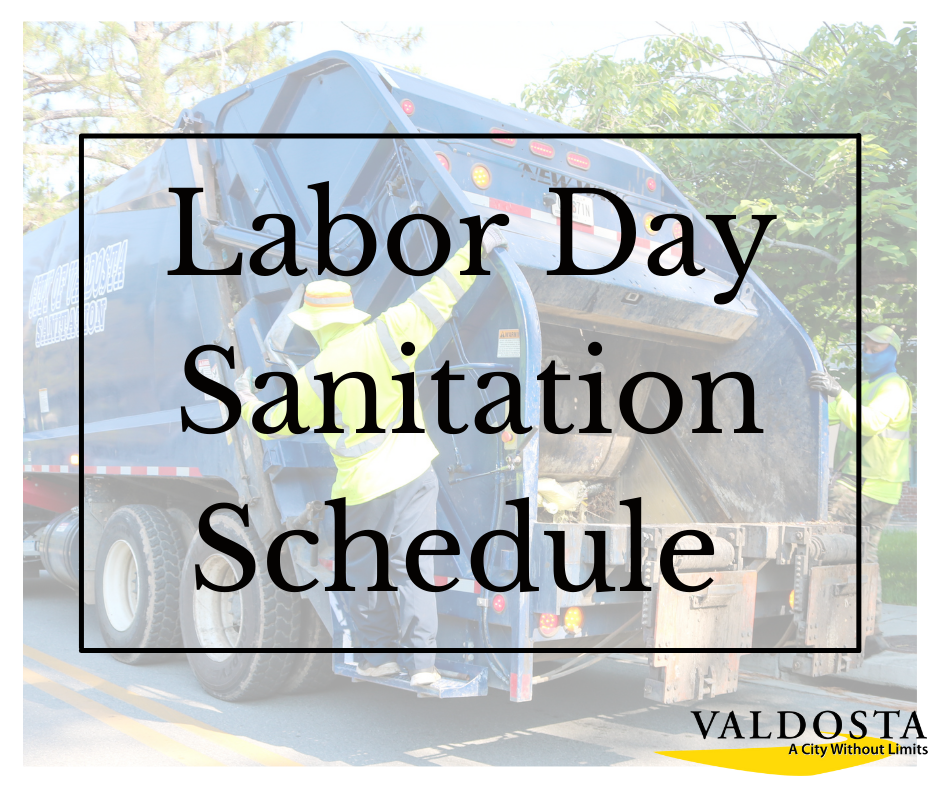 The City of Valdosta will be closed on Monday, September 6th, in observance of Labor Day.
The Sanitation Division will collect residential GARBAGE ONLY on Monday, September 6th. Citizens who typically have their sanitation collected on Mondays should place their yard waste at the curbside by 5 a.m. on Tuesday, September 7th, for both Monday and Tuesday collections.
As a reminder, due to the COVID-19 Pandemic, residents can place their recyclables at one of the three drop sites throughout the city:
City Lot at the corner of South Lee Street and East Savannah Avenue
Five-Points Shopping Center
City Lot on Hill Avenue (1025 W Hill Ave)
When using the drop-off sites for recyclables, please follow all safety policies and procedures. You should always keep at least 6 feet of distance from other customers and city employees. It is essential that customers unload materials in the correct area and review the city's list of acceptable recyclable materials allowed at these locations before visiting.
The Public Works Department appreciates citizens' cooperation and patience as sanitation workers do their best to pick up both routes—over 7,000 customers—on Tuesday. Since special pickups use additional vehicles and workforce, citizens are urged to minimize any calls for special pickup requests for the adjusted Labor Day schedule.
Citizens may call the Public Works Department at 229-259-3590 for more information.