Mayor Gayle Honors WWII Vet Ernie Andrus
V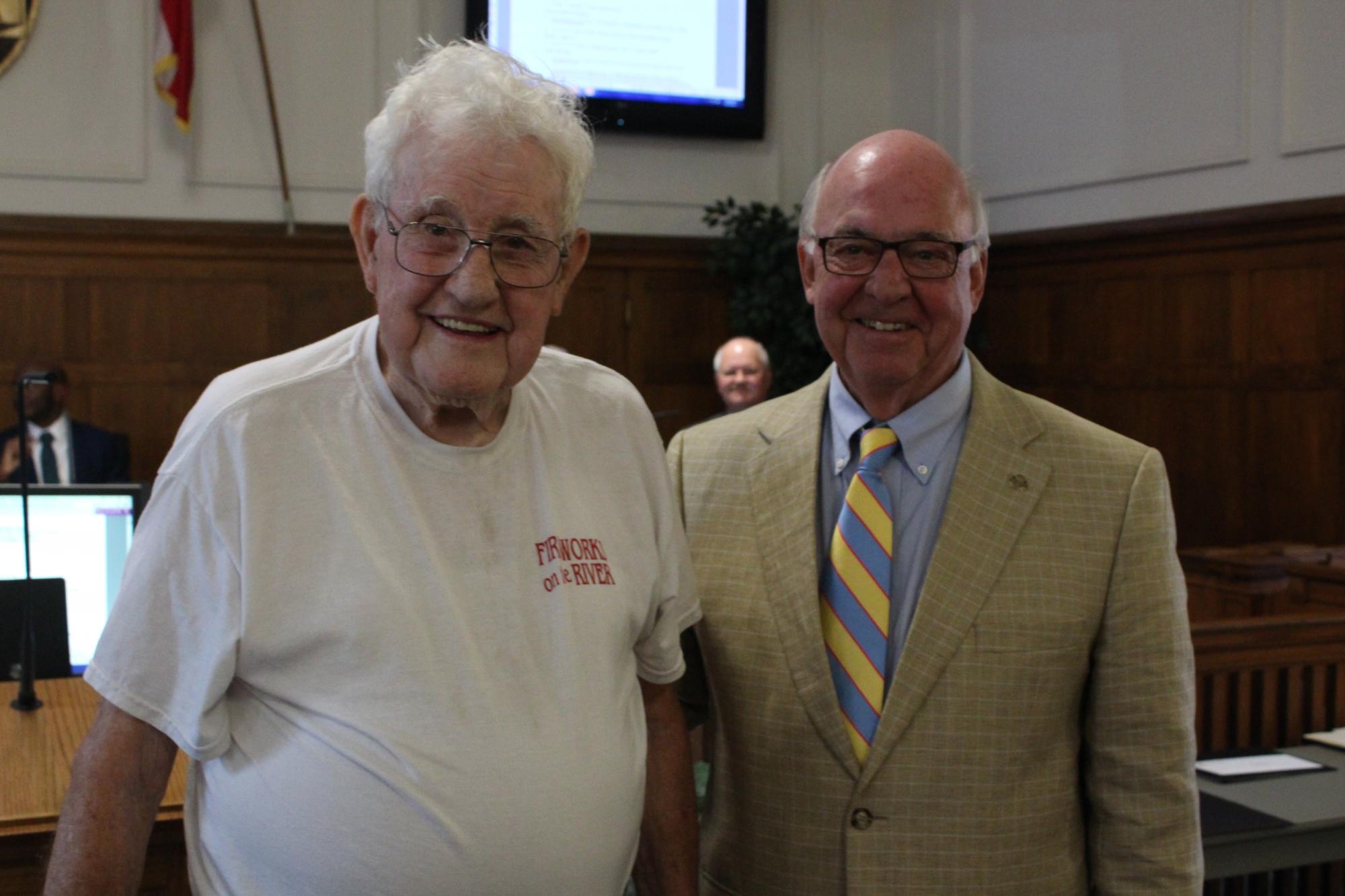 aldosta Mayor John Gayle honored WWII vet Ernie Andrus at the June 6, City Council meeting. Mayor Gayle presented Andrus with a commemorative coin for his service and dedication.
Andrus broke the world's record for the oldest person to run coast to coast. He started at Mission beach in San Diego, California on October 7, 2013, and ended on Saint Simons Island near Brunswick, Georgia on August 20, 2016—one day after his 93rd birthday.
The feat was to raise money for the LST 325 Ship Memorial Inc. One thousand and fifty-one LSTs were built during World War II and the LST 325 is the only one left that is fully restored and operating.
"My dream is to take the ship back to Normandy for a D-Day Memorial. I didn't raise near enough money on my first run so I'm trying again." Said Andrus.
Andrus' plan is to raise enough money to return the ship to Normandy for a D-Day Memorial Service and beach it at the same location where it was on D-Day.
On Thursday, June 6, "D-DAY, Normandy" 75th anniversary Andrus ran through Lowndes County starting at CCC Road at 6:30 AM. He ended his run at Inner Perimeter Rd. The next leg of his run continued on Saturday, June 8, as Andrus ran from Inner Perimeter Road to Cherry Street in Valdosta. On June 9, Andrus will pick back up at Cherry Street and finish his run out of town.
For more information on Andrus's journey, please visit www.Coast2CoastRuns.com.