Public Works Department Reminds Residents of Accepted Items for Recycling Drop-Sites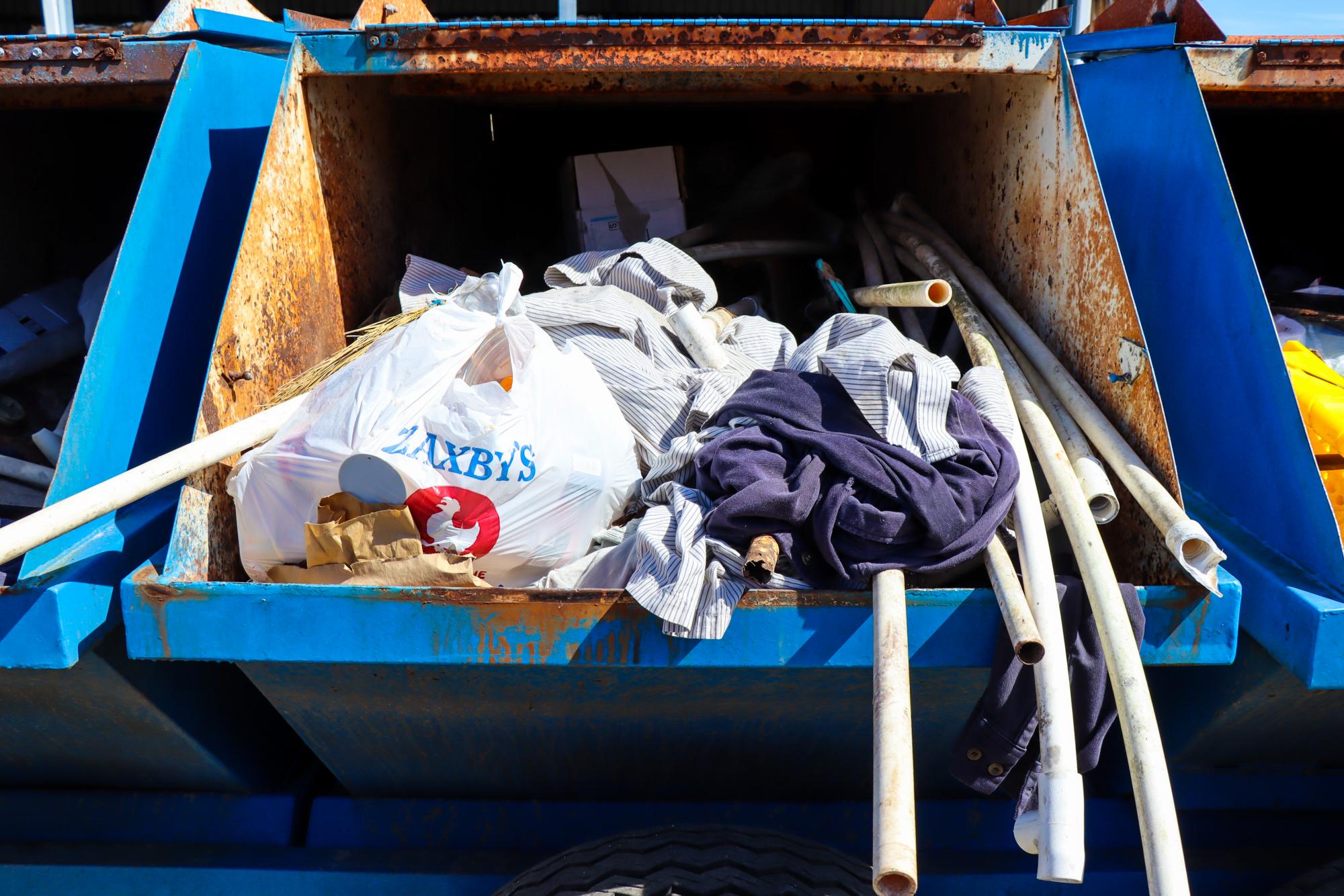 The city of Valdosta's Public Works Department opened the recycling drop sites in the spring of 2020. Though most residents are familiar with these sites and how they operate, Public Works thought it necessary to remind citizens which items are accepted as recyclable material, and which are not.
After running for over a year now, the drop-sites continue to do well and even offer residents a few advantages that curbside collection did not. The most significant is that they are open twenty-four hours a day, meaning that residents no longer must wait until their scheduled pick-up day to dispose of recyclables. The sites, located at Five Points Shopping Center, 1025 West Hill Avenue, and the corner of South Lee Street and East Savannah Avenue, are evenly distributed throughout city limits to make them easily accessible regardless of where residents may be traveling. These sites are doing so well. In fact, the Public Works Department is collecting three times as much material compared to curbside pick-up.
"In our efforts to continue with recycling during the pandemic when many cities our size were shutting down their programs, we shifted our collection methods to drop sites. In doing so, our three sites have been doing tremendously well. Many people have been coming out and utilizing the sites. We are receiving more at the sites than we were collecting before with curbside," said Public Works Superintendent Anthony Musgrove.
However, with more material comes more contamination. Though contamination is not a new issue for the recycling program, Public Works has seen an increase in contamination rates during the past month. Musgrove urges residents to do their research before visiting the sites. He says, "If you are not sure about the items the city will take in as recyclable material, there are several ways to find out. There is a board posted up at each of our sites around town, and it is a very colorful illustration of exactly what we take. If you have access to the internet, you can also look at the public works page on the city's website. We have an entire page dedicated to recycling."
Recently, Public Works has seen items such as old furniture, toys, and plastic bags being disposed of at the drop-site, none of which are recyclable. These items must be picked out by hand before the recyclable material can be loaded on a semi-trailer and be taken to market. Taking extra time, resources, and even money. If the company receives the trailer and discovers that it contains too many contaminates, the entire load is considered soiled and taken to the nearby landfill, recyclables, and all.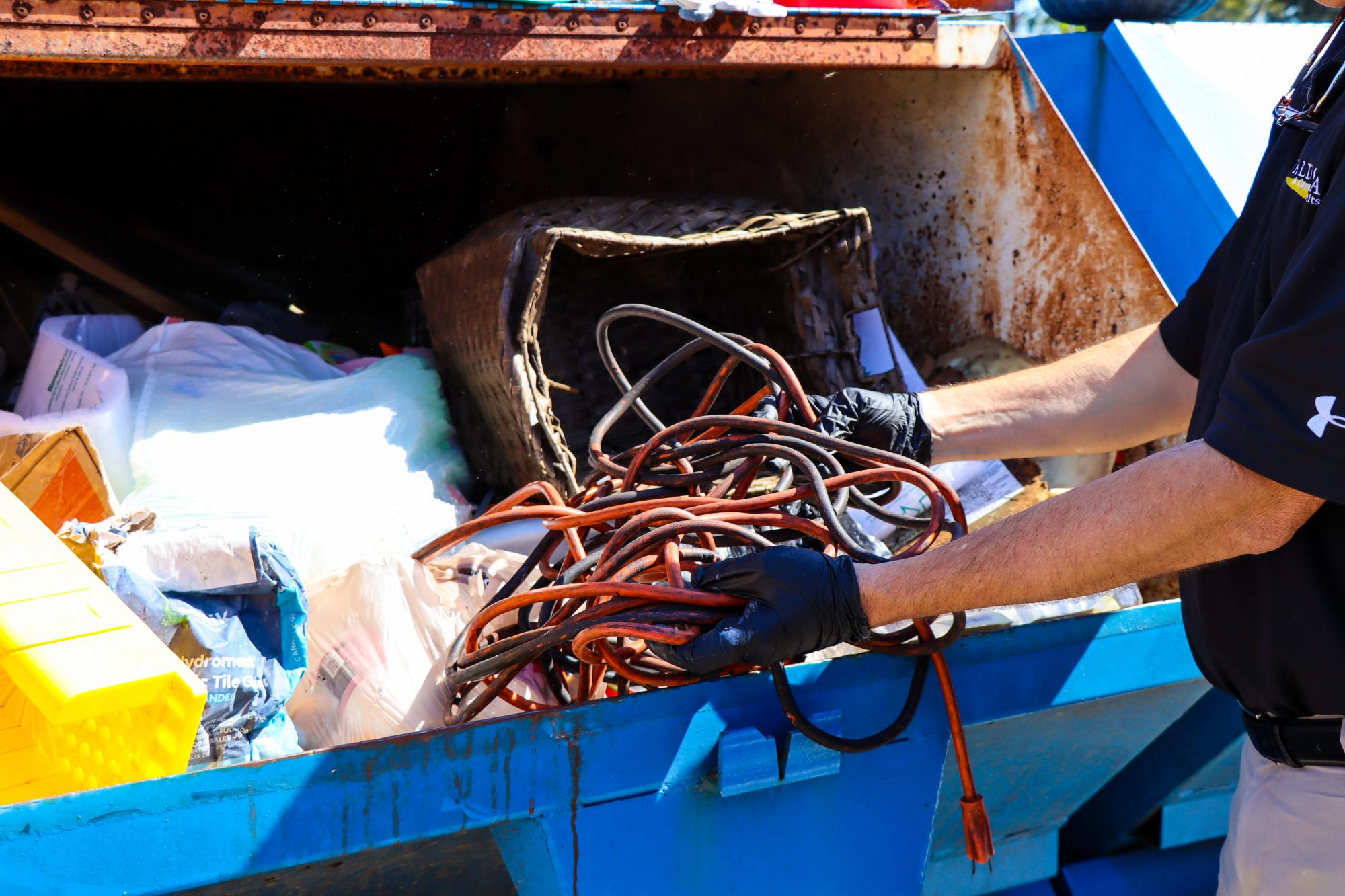 If you have junk items and you are a resident in the city of Valdosta, you can put them on the side of the road with your garbage can during your normal pick-up day, and the Public Works Department will take those items. "Depending on the size, we will take them for free or for a small fee," said Musgrove. Another free resource residents can use to dispose of unwanted items is the local Goodwill collection sites.
Lastly, Musgrove asks residents if they see something say something. He says, "No one likes a tattletale, but if you see something, say something. If you see someone throwing items in the recycle trailers that are not supposed to be in there, don't approach them. Try to take a photo of their tags and report it to Public Works so we can get it to the proper channels."
For more information on recycling services, please contact the Public Works Department at 229-259-3588.