Equalization Basin Project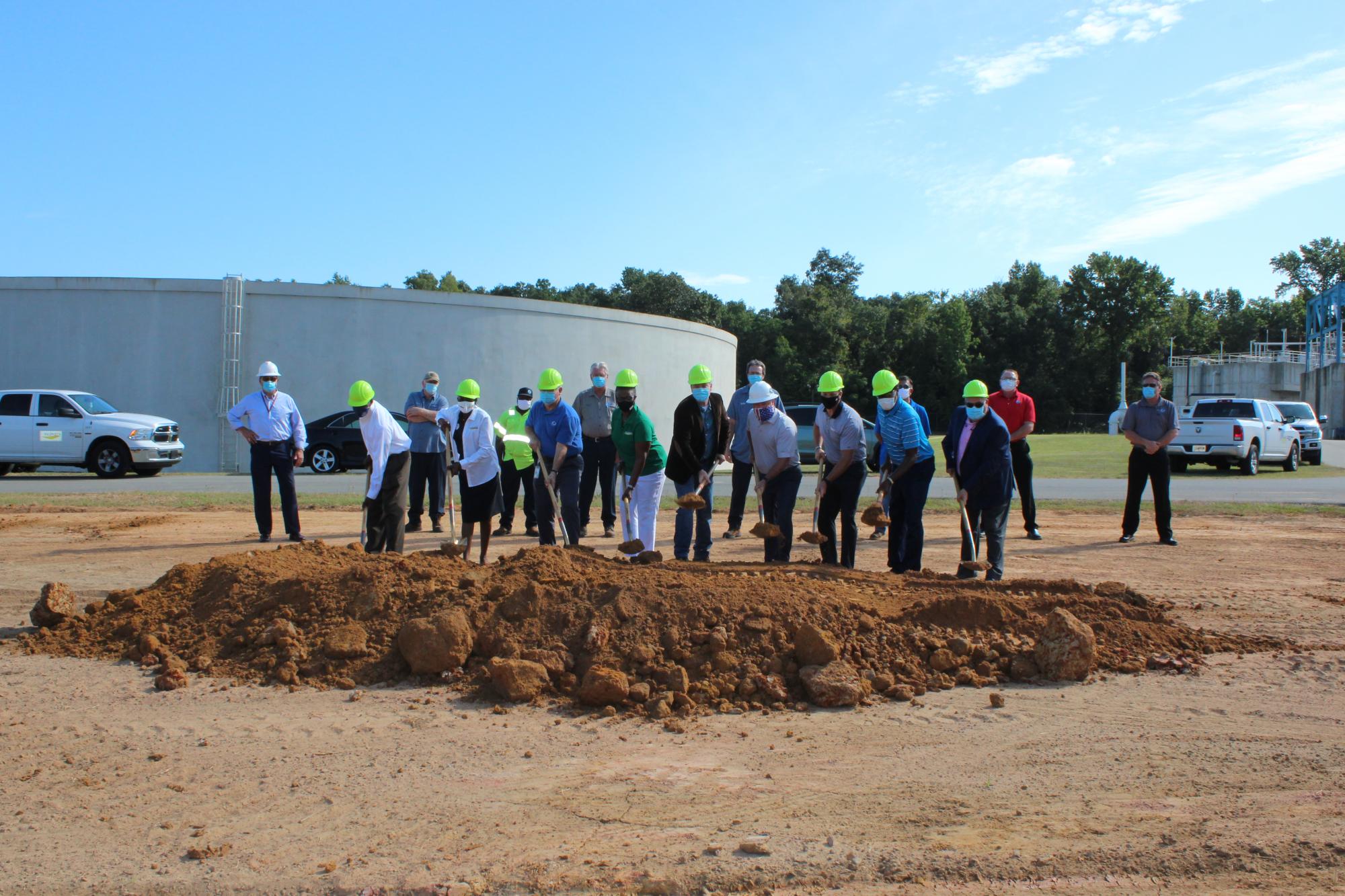 On Tuesday, July 21, 2020, The City of Valdosta broke ground on the new Equalization (EQ) Basin located at the Withlacoochee Wastewater Treatment Plant.
The new secondary basin will provide more than double the available storage for extended periods of operation at the peak hourly flow thereby reducing the potential for overflows at the Plant. The Project includes a lined 7.26 MG excavated Basin, a new pump station, and an associated gravity pipe and force main.
Since its start-up in 2016, the Withlacoochee Wastewater Treatment Plant has experienced multiple major rain events resulting in major inflow and infiltration issues for the City of Valdosta's sanitary sewer collection system. In December of 2018, The Wastewater Treatment Plant received excess flows due to a rain event that lasted several days, ultimately resulting in more than 11 inches of rain. During the storm, city infrastructure operated as designed. While the WWTP has a normal average daily flow of 3.5 million gallons (MG), during the December rain event, the influent flow peaked at more than 32 MG—ten times the normal rate. As a result of unprecedented rainfall into the plant, the structures were overwhelmed. The current system has four processing units, although during normal operations the system only requires one. During the December storm event, the Withlacoochee Plant was running all four units plus the excess flow equalization basin.
In 2019, Utilities Staff determined that the best course of action was to construct a new secondary EQ Basin for the Plant. The City contracted with Lovell Engineering Associates (LEA), P.C. to provide design and engineering services for the project. In April, the city contracted with Reynolds Construction of Georgia, LLC for the construction of the basin.
Project Site: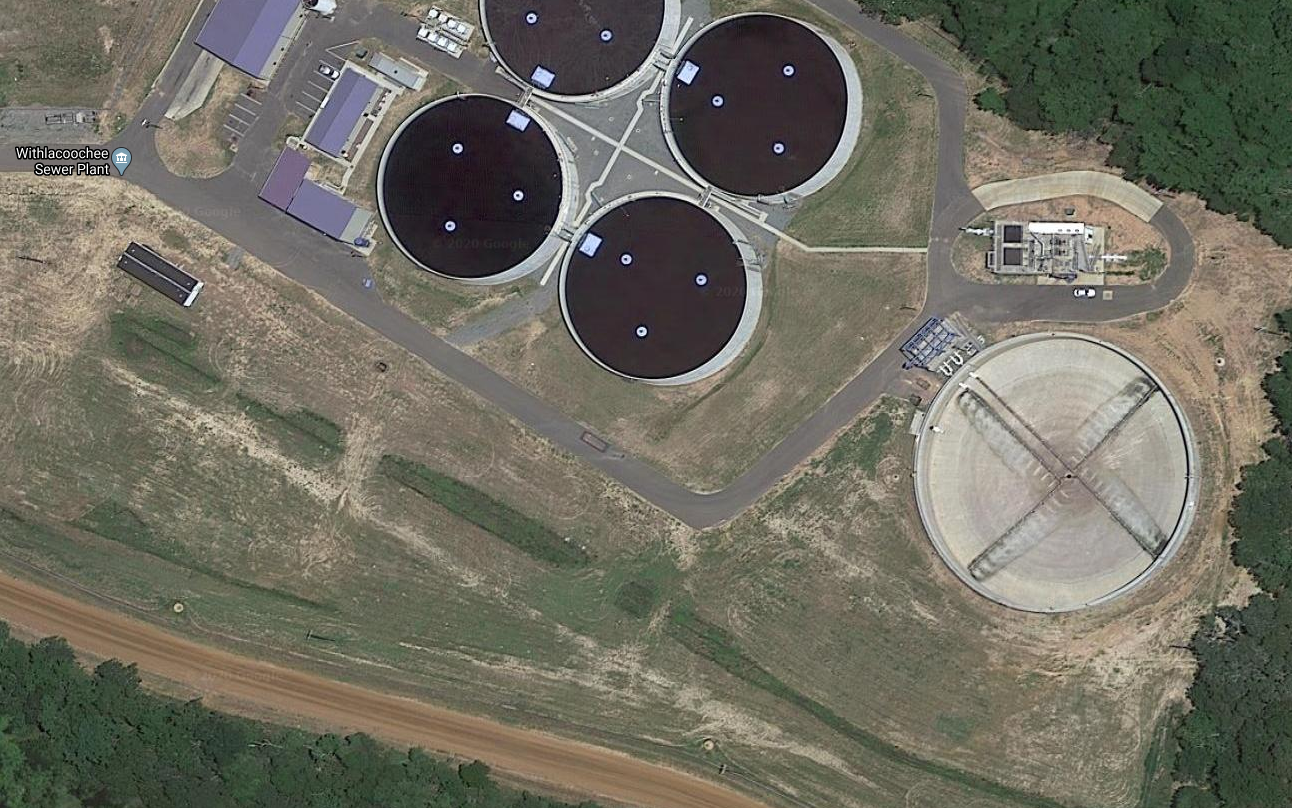 Project Example:

Project Plan: