Battle of the Badges Winner Announced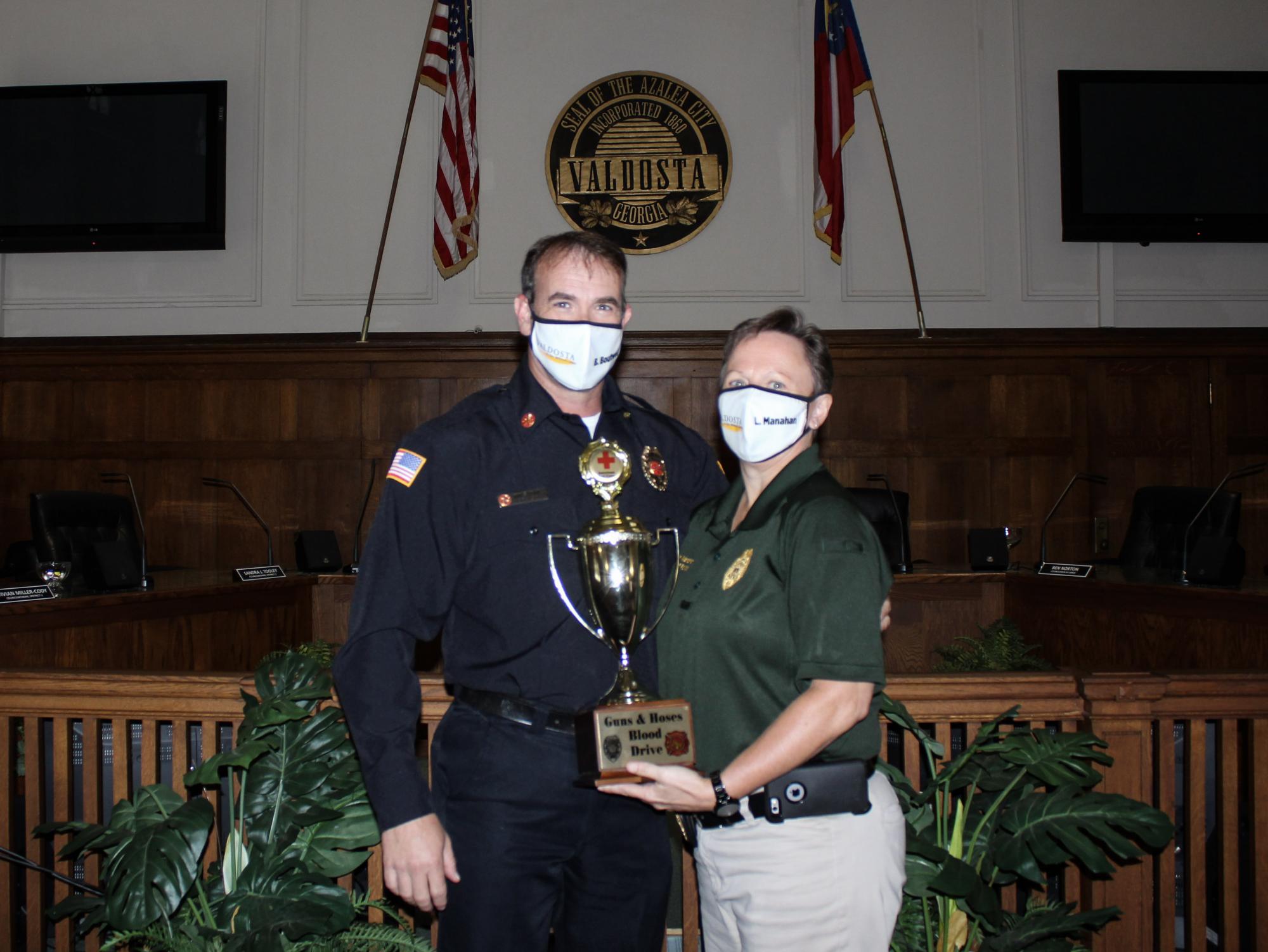 On Wednesday, July 29, the Valdosta Fire and Police Departments hosted the Annual Battle of the Badges –Blood Drive. The friendly competition, which was open to the public, seeks to aid the American Red Cross in their life-saving efforts.
This year the Valdosta Police Department attracted the most donors. Each year the winner earns bragging rights and a trophy. The competition is based on a friendly wager that the other team will now be required to wash a number of safety vehicles. When all is said and done, the American Red Cross and the recipients of the donations are the true winners. There were 47 units of blood collected at this year's event.
"We want to thank everyone for coming out and supporting not only us but those in need, so hats off to the community." said Valdosta Fire Chief Brian Boutwell.
City employees, retirees, and their family members and friends, as well as members of the general public, came out to give the gift of life at the event. Blood donors were asked when they arrived which team they supported for the competition.
"I was very surprised at the great turnout that we had this year. Due to the number of people who came to donate, there was actually an unexpected wait. I think it is very important for our department to get involved in these types of events because it shows the commitment that our officers have for the community they serve. Getting involved in community events is a good way for members of the community to interact with our officers and to get to know them in a comfortable setting. The great turnout from the community also shows the support that they have for our department." said Valdosta Police Chief Leslie Manahan.