Cinema for a Cause Charity Event Benefits Valdosta Police Department 'Shop with a Cop' Program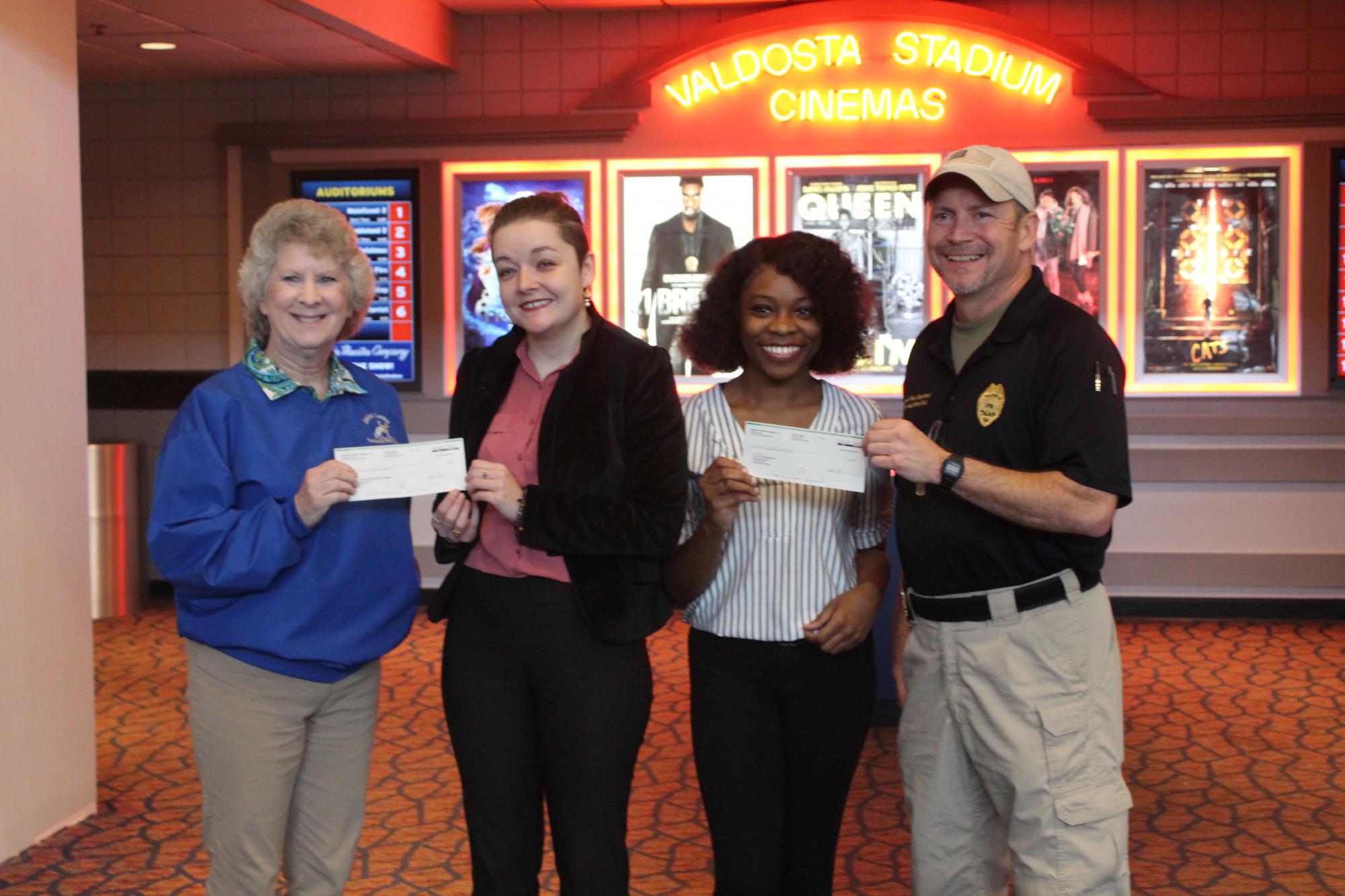 Georgia Theatre Company recently announced that the 16th Annual Cinema for a Cause event at their 25 locations throughout Georgia, Florida, South Carolina, and Virginia was a huge success.
Customers came to the movies on Sept. 29, where 100 percent of all admission tickets and concession purchases were donated to local charity groups chosen by each theater staff.
"The idea for Cinema for a Cause came from a charity event created by movie theatre owners to raise money for those affected by the events on September 11, 2001," said Bo Chambliss, president of Georgia Theatre Company. "We took it a step further and have been holding a similar event annually since 2004 to support those in our communities. Giving all our proceeds for one day is a small way for us to show appreciation for the communities that support us all the time."
This year, the Valdosta Cinemas donated $6,538.88 to the Valdosta Police Department's Shop With A Cop program.
"The Shop with a Cop program helps us build community relations. It helps get children in our community to start trusting the police officers. What could make a child more in tune with a police officer than to see an officer come up and hand you a toy? We're just trying to build bridges and let these children know we're on your side and we're out there to protect you," said Community Policing Officer Randall Hancock.
This year's event raised a total of $179,902 to benefit 34 local charities. This unique event has allowed Georgia Theatre Company to donate $1.85 million to local charity groups throughout the past 16 years.
"We were honored to be able to give back once again to the communities that support us," said Bill Stembler, chairman of Georgia Theatre Company. "Our employees are the foundation of our company and they interact with their community on a daily basis. Georgia Theatre Company is grateful to allow our employees to select the charities that matter the most to them to benefit from this impactful event."
Georgia Theatre Company is a fourth-generation, family-owned business specializing in movie theater exhibition. The company, headquartered on St. Simons Island, Ga., is one of the 20 largest theater circuits in the United States. Georgia Theatre Company operates 263 auditoriums at 25 locations in Georgia, Florida, South Carolina and Virginia.