City Officials Cut Ribbon on New Public Transit System Valdosta On-Demand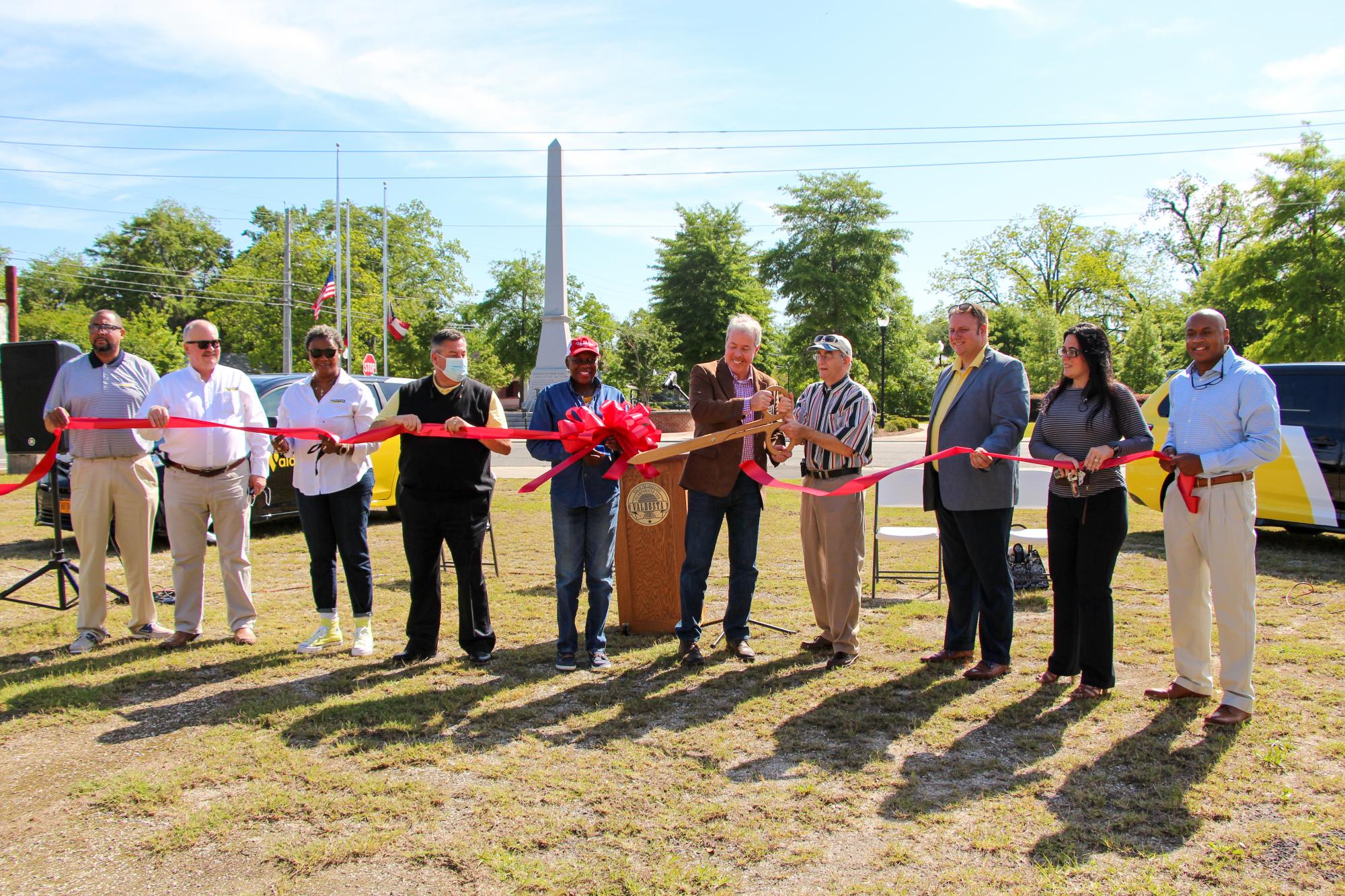 The City of Valdosta officially launched its new public transit system Valdosta On-Demand on April 27. As of 6 am, residents gained access to affordable, efficient, and convenient public transit within city limits thanks to the city's partnership with Via, the leader in TransitTech.
Tuesday morning, City officials gathered near Martin Luther King Jr. Park for an official ribbon-cutting ceremony. Council members helped kick off the event by riding to the ceremony in Valdosta On-Demand Vehicles for the first time.
Many were thrilled with the experience, including District 2 Councilmember Sandra Tooley, who was instrumental in bringing public transit into Valdosta. "I am so delighted; it is the beginning of the vision we have for Valdosta and what it could be. We feel that with this new public transit system, we are right up there with some of the bigger metropolises in Georgia. I feel good about all we are doing in Valdosta. It is growing fast," said Tooley.
This excitement was shared by many, including Mayor of Valdosta Scott James Matheson. "There was such a need for this, and this is a lifeline for so many. I have been asked about it consistently for the last year, and with the help of a lot of hard-working people, we were able to get this across the finish line," said Mayor Matheson.
Residents can sign up for an on-demand ride by downloading the mobile app from the App or Google Play store on a smart device. A call-in option can utilize by calling the center at (229) 441-2940. Rides fares are $2 with a $1 fee for each additional member of your party. Valdosta On-Demand will run Monday through Friday from 6 am until 9 pm.
For more information or questions, please contact the Public Information Office at info@valdostacity.com or 229-259-3548.