City of Valdosta Embraces Digital Water Technology for Improved Customer Service and Operations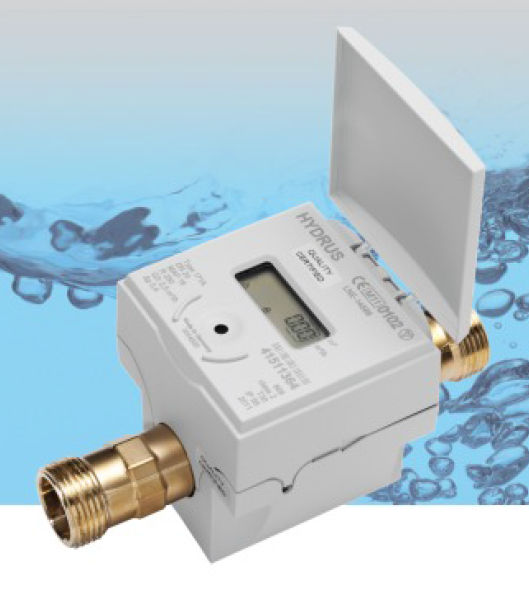 The City of Valdosta is working to modernize its aging utility meter system for more than 25,000 accounts. On January 23, 2020, the Valdosta City Council approved a contract with IBT AMI Solutions to provide a new Smart Water Network to help improve operational efficiency, reduce water loss, and increase customer satisfaction.
Starting in late February, there will be contractors working throughout the City changing out water meters. The process is expected to take eighteen months. During this time, customers may experience a period where their water will be off, but it should only be for a short time span. Installation of the new meters will be conducted at no cost to customers.
IBT AMI Solutions has over 46 years of experience in the water industry and in meter reading systems with over 2,000,000 Meter/MTU installations and over 50 successful Customer Information Systems/billing system implementations. IBT AMI Solutions has partnered with Smart Earth Technologies (SET) who is a leader in the cellular AMI technology and Vanguard, a leading meter installations company. IBT AMI Solutions is a distributor of Diehl Metering which is the second largest water meter manufacturer in the world and is a pioneer in ultrasonic water meter technology.
The improved system will allow the City to remotely read meter data on an hourly basis. This will create the ability to track system leaks, reduce meter reading costs, and provide immediate and transparent information to customers.
The installation of new, Diehl ultrasonic water meters alongside Advanced Metering Infrastructure (AMI) from Smart Earth Technologies (SET) will also increase billing accuracy to help support ongoing utility operations and infrastructure investments and to maintain high levels of water service.
In addition to the new infrastructure, Valdosta residents will also receive free access to a web-based Customer Portal from SET. The portal will allow them to see their water consumption in near real-time and set personalized alerts in the event of leaks, possible pipe freezing incidents, and vacation notifications. Money and water saving tips will also be provided to help customers better manage their water consumption.
"The City of Valdosta is excited to offer our customers access to the newest IoT technologies to help them identify household leaks, protect their property, and better manage their water," said Darryl Muse, Director of Utilities. "Not only will these new investments improve customer service, but they will also help increase efficiency and reduce utility operation costs. Our goal is to then pass these savings on to our customers.
By selecting a cellular AMI network from SET, the City of Valdosta avoids the cost and hassle of building and maintaining a proprietary wireless network. Taking advantage of the newest AT&T 5G network technology, SET provides a highly reliable system with broad coverage and long battery life. Also, the costs of the entire system are paid upfront which allows the City to avoid ongoing expenses related to the operation of the smart water network.
For more information on the new smart water network and answers to frequently asked questions, please visit www.valdostacity.com/utilities/new-utility-smart-meters.
About IBT AMI Solutions
IBT AMI Solutions' team brings over 46 years of AMI/AMR/CIS experience in managing over 2,000,000 water AMI Meter/MTU installations and uses its proven and proprietary AMI project methodology to ensure a smooth transition for municipalities and its customers. Its team members were also involved with the first AMI project over 33 years ago and at present have completed over 80 AMI and Billing system projects.
About SET
SET offers the only fully integrated meter-to-cash platform available to the water utility industry. The system includes solutions for data acquisition and management, customer information and billing, and customer self-service and payments. SET helps water suppliers reach their NRW goals, lower bottom line costs, and increase revenue reliability. Smart Earth Technologies delivers the future of water utility management. Visit us at www.smartearthtechnologies.com for more information.
About Vanguard Utility Services
Vanguard Utility Service, Inc. is a leader in AMR/AMI installations, water, gas and electric meter change-outs, testing and repair. With over 200 years combined experience in its senior management, Vanguard is an exceptionally well-managed company.
With a portfolio including some of the nation's largest cities and some of the smallest, Vanguard and its trained field of technicians and managers work from coast to coast installing and changing out residential and commercial systems. By training its crew first in-house and on-site, Vanguard offers a unique field of workers prepared for problem solving and trained with state-of-the-art technology.