Country Club Drive - Road Closure Update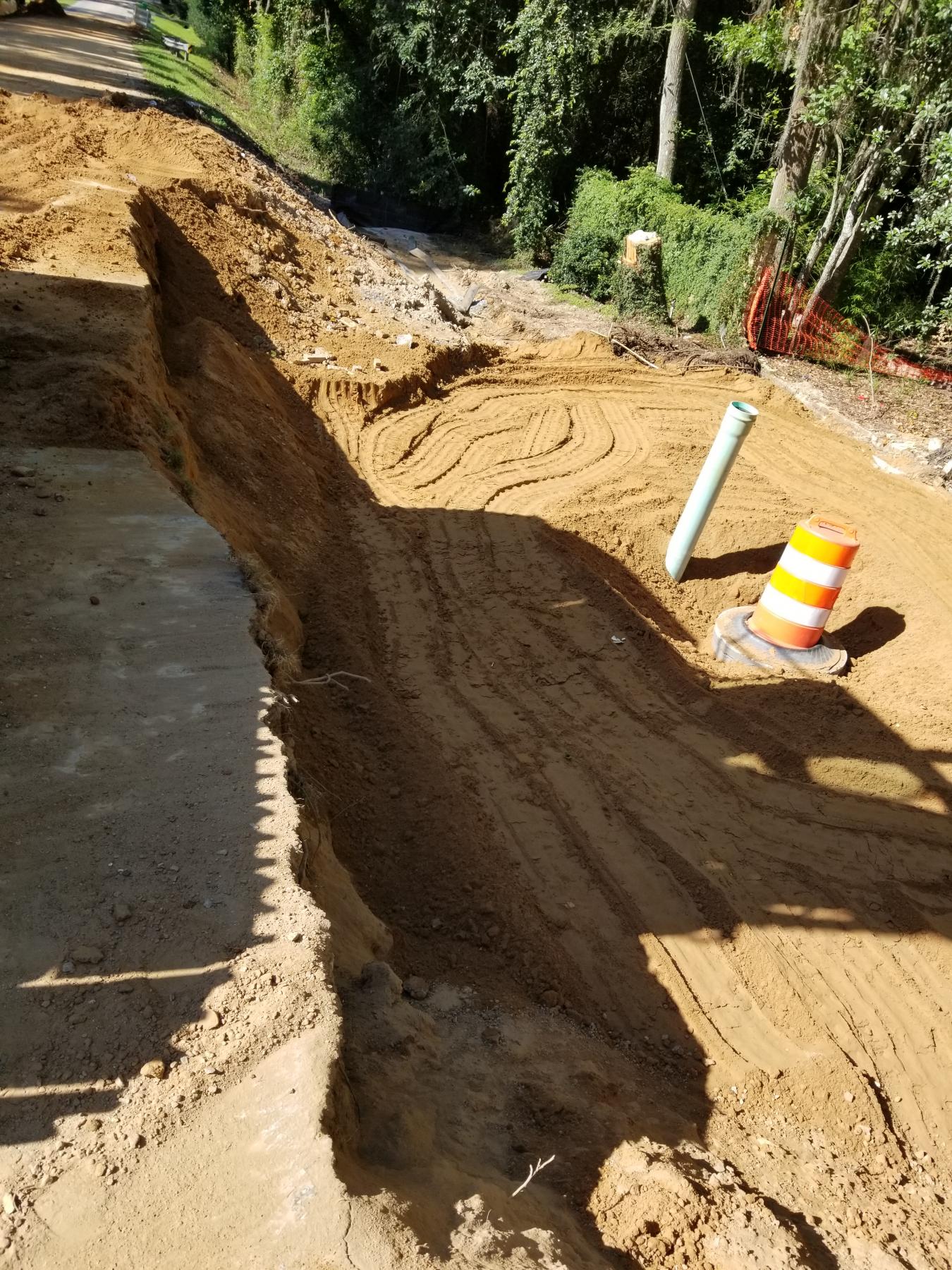 The City of Valdosta is continuing to work on an emergency repair on Country Club Drive near Magnolia Plantation.
Contractors recently completed the new manhole installation. They will be compacting the area around it on Monday, June 22 and a crew will begin lining the manhole on Tuesday, June 23.
The road re-construction is scheduled to begin on Wednesday, June 24. Crews plan to have a partial reopening of the road by the end of the week.
As of Monday, June, 22, The Southbound and Northbound lanes will remain closed on Country Club Drive between Williamsburg Drive and Jerry Jones Drive until further notice. Residents will still be able to enter/exit neighborhoods off of Country Club Drive. Those traveling on Jerry Jones Drive will be urged to continue on to Eager Road and use North Oak Street as a Detour Route.
The road was initially closed on Friday, June 5, after a sinkhole appeared to have caved in the ground next to the road near a manhole. The utilities department has inspected the area and found no damage the sewer conveyance system. Crews are still working to rule out what caused the ground to collapse.
Traffic control and devices will be in place to inform motorists of the road closure and any detour routes available. Motorists are urged to drive with caution and adhere to the traffic warning signs for their safety and the safety of others.
If you have any questions, please call the Engineering Department at 229-259-3530.