CSX Railroad Crossing Closures Scheduled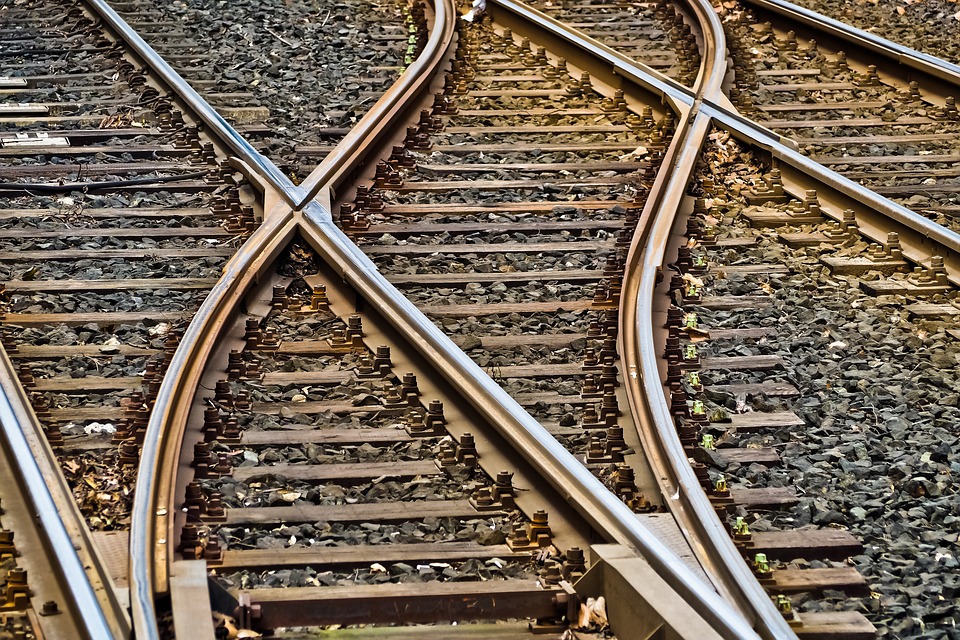 CSX Railroad has scheduled closing the crossings listed below for repair. This will necessitate rerouting traffic. Signage will be in place marking detour routes. All crossings are generally closed anywhere from 3-5 days. This can change, with or without notice, due to unforeseen circumstances. Inclement weather could cause track maintenance delays or rescheduling.
𝐒. 𝐓𝐨𝐨𝐦𝐛𝐬 𝐒𝐭𝐫𝐞𝐞𝐭 (𝐜𝐫𝐨𝐬𝐬𝐢𝐧𝐠 𝐜𝐥𝐨𝐬𝐞𝐬𝐭 𝐭𝐨 𝐋𝐨𝐰𝐧𝐝𝐞𝐬 𝐂𝐨𝐮𝐧𝐭𝐲 𝐇𝐞𝐚𝐥𝐭𝐡 𝐃𝐞𝐩𝐭 𝐚𝐧𝐝 𝐒&𝐖 𝐂𝐡𝐞𝐦𝐢𝐜𝐚𝐥 & 𝐏𝐚𝐩𝐞𝐫 𝐒𝐮𝐩𝐩𝐥𝐲) – 𝐂𝐥𝐨𝐬𝐢𝐧𝐠 𝐍𝐨𝐯𝐞𝐦𝐛𝐞𝐫 𝟒𝐭𝐡. 𝐖𝐢𝐥𝐥 𝐫𝐞𝐦𝐚𝐢𝐧 𝐜𝐥𝐨𝐬𝐞𝐝 𝟑-𝟓 𝐝𝐚𝐲𝐬.
𝐖. 𝐒𝐚𝐯𝐚𝐧𝐧𝐚𝐡 𝐀𝐯𝐞 (𝐍𝐞𝐚𝐫 𝐌𝐢𝐥𝐥𝐞𝐫 𝐒𝐭𝐫𝐞𝐞𝐭) – 𝐂𝐥𝐨𝐬𝐢𝐧𝐠 𝐍𝐨𝐯𝐞𝐦𝐛𝐞𝐫 5𝐭𝐡. 𝐖𝐢𝐥𝐥 𝐫𝐞𝐦𝐚𝐢𝐧 𝐜𝐥𝐨𝐬𝐞𝐝 𝟑-𝟓 𝐝𝐚𝐲𝐬.
𝐒𝐭. 𝐀𝐮𝐠𝐮𝐬𝐭𝐢𝐧𝐞 𝐑𝐨𝐚𝐝 (𝐍𝐞𝐚𝐫 𝐖. 𝐒𝐚𝐯𝐚𝐧𝐧𝐚𝐡 𝐀𝐯𝐞) – 𝐂𝐥𝐨𝐬𝐢𝐧𝐠 𝐨𝐧 𝐌𝐨𝐧𝐝𝐚𝐲, 𝐍𝐨𝐯𝐞𝐦𝐛𝐞𝐫 𝟏𝟏𝐭𝐡. 𝐑𝐞𝐨𝐩𝐞𝐧 𝐛𝐲 𝐒𝐚𝐭𝐮𝐫𝐝𝐚𝐲, 𝐍𝐨𝐯𝐞𝐦𝐛𝐞𝐫 𝟏𝟔𝐭𝐡 @ 𝟓𝐩𝐦.
*NOTE: Dates subject to change due to weather and/or other conditions.