Historic Valdosta Home Listed on 2020 Georgia Trust 'Places In Peril'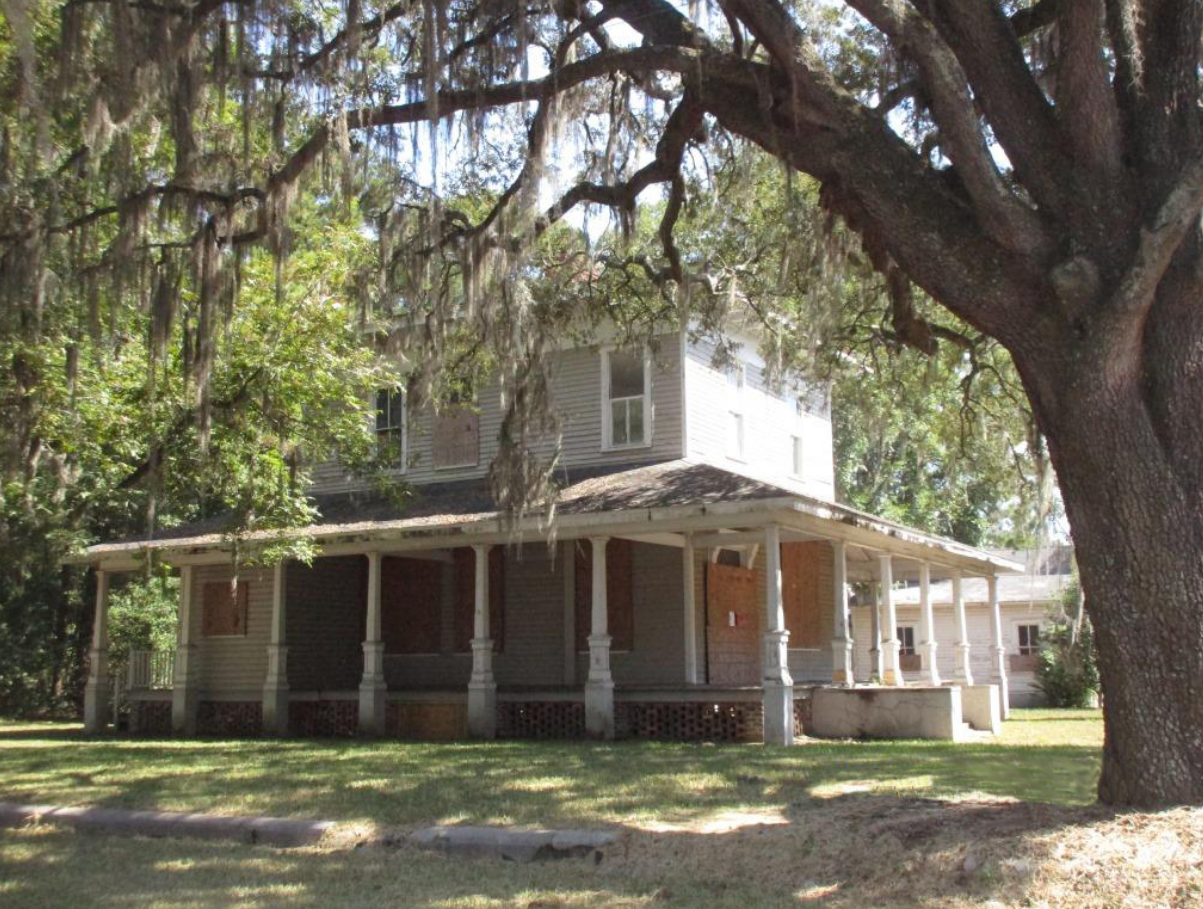 A historic Valdosta home, the John Nelson Deming House, was recently named on the 2020 Places in Peril list by the Georgia Trust. Each year Georgia Trust highlights ten properties on this list in order to bring recognition to one-of-a-kind historic homes. The goal is to find a historic-minded buyer who will restore the home and preserve its grandeur and beauty for generations to come.
The John Nelson Deming House in Valdosta is a large two-story eclectic designed building, constructed with the body shape and roof shape of a Prairie Style home with wood lapped siding and a wrap-around columned porch of a Queen Anne style. It has beautiful wood floors, fancy wainscoting, tall ceilings, and a grand staircase. Also, the woodwork on the first floor in the entrance hall, formal living room, and dining room is truly amazing. The large kitchen features a grand arch and a small dining area with a fireplace. There is a large family room with built-in cabinets which is reminiscent of a mercantile store. The upstairs features a very large master bedroom, a medium-sized bedroom, and a small bedroom. Currently, the house is plumbed with four complete bathrooms. The building is very sound but will require a complete rehabilitation to make it into a comfortable home.
John Deming, born in 1848, was a Canadian-born builder who emigrated to the U.S. in 1875 and landed in Valdosta. Mr. Deming became a master builder and was responsible for constructing many of Valdosta's large mansion Queen Anne, Neoclassical, and Victorian Era homes that originally lined Patterson Street. He also re-constructed the First United Methodist Church which is located in the Downtown area, crafted the beautiful woodwork on the interior of the First Baptist Church, and constructed the Crescent for Colonel William West on Patterson Street. It is said that Colonel West had the lumber for his home cut from his own property, milled, and cured in a warehouse for one year to dry so that when the home was built there would be no shrinkage and no plaster cracks or creaks in the floors. Upon completion of his home, Colonel West gave the remaining materials to Mr. Deming who used them to construct his own home at 915 North Oak Street where it stands today. Mr. Deming resided there until his death in 1933 and his family remained there until about 1950 when another family purchased and resided in the home for a number of years.
The home was listed on the 2020 list of Georgia's Places in Peril because it is threatened by deterioration. The home lacks maintenance and destruction due to the property being sold as land for redevelopment.
The Georgia Trust for Historic Preservation, located in Atlanta, is the statewide non-profit Historic Preservation Organization for the State of Georgia. The Trust was founded in 1973 and is a leader in preservation for the entire nation. The organization focuses on the preservation of Georgia's historic places and their mission is to promote an appreciation of Georgia's historic resources while providing for their protection and use to preserve, enhance, and revitalize Georgia's communities.