Public Works Department Discusses Roll-Off Container Program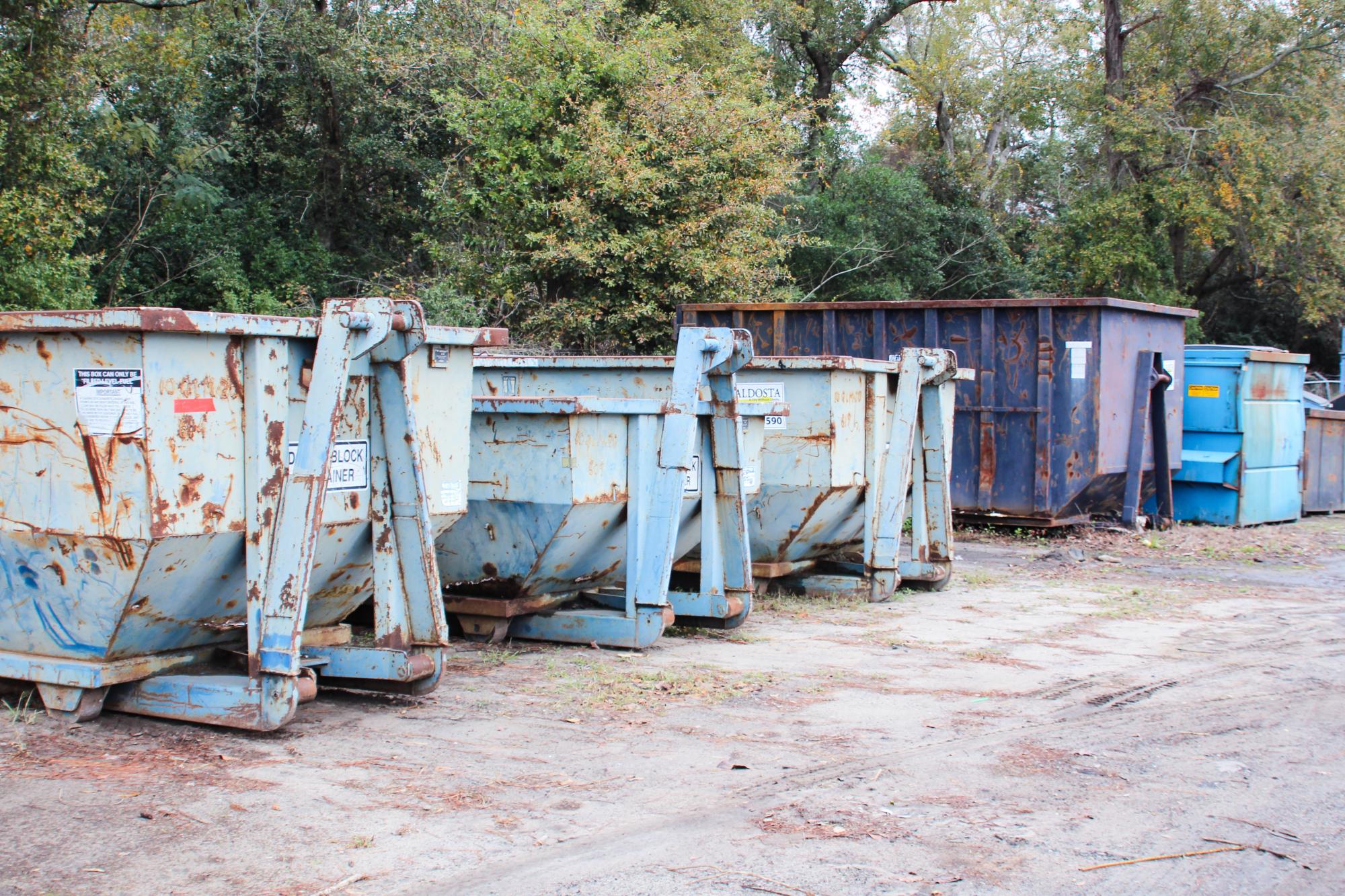 The City of Valdosta Public Works Department offers customers a temporary and affordable roll-off container service for residential and commercial non-hazardous waste removal. Roll-off containers are large, open containers used for home remodels, cleanups, construction projects, and jobs that accumulate substantial tree and shrubbery debris.
The city offers roll-off containers in 15, 20, 30, or 40 yards. To rent a roll-off container, residents should first call the Public Works Department to be placed on the schedule list. There is a mandatory $250 deposit to secure a date and time slot. Public Works employees will then deliver the roll-off container to the resident's home or business location. Once the resident is finished with the container, Public Works employees will then pick it up and dispose of its contents. Though there is no price variation between the sizes of contains, there is a tonnage fee of $35.00 per ton and a hauling rate of $120 for residential use and $150 for commercial use. The original deposit will then be applied to the balance of the account.
Depending on the collected material, public works will dispose of the contents in a few ways. Building material such as stone is taken to the land field, but materials like their grass or shrubbery are taken to the Public Works site and ground up to make mulch that any resident can pick up for free. It is important to note that these containers are for non-hazardous waste removal only. Forty roll-off containers are also available to be rented; however, Public Works Superintendent Anthony Musgrove says that this service is in high demand, and residents should plan ahead if they are looking to rent one.
For more information about commercial sanitation services, what size roll-off to request, or about customized services, visit www.valdostacity.com or contact the Public Works Department at (229) 259-3588.