Robert Burkhalter named August 2019 Employee of the Month
Valdosta Mayor John Gayle honored Robert Burkhalter as the August 2019 Employee of the Month at the August 8, City Council meeting. Burkhalter received a framed certificate, a check for $200, and his name will appear on a plaque displayed in City Hall.
Robert Burkhalter began his employment with the City of Valdosta Public Works Department in June of 2007. He started out as an Automotive Service Technician and presently holds the position of Mechanic II. Mechanic II is responsible for maintaining the 26,000-66,000 Gross Vehicle Weight Rating (GVWR) fleet. He has become the top mechanic in his career field and is an important part of the City's automotive program.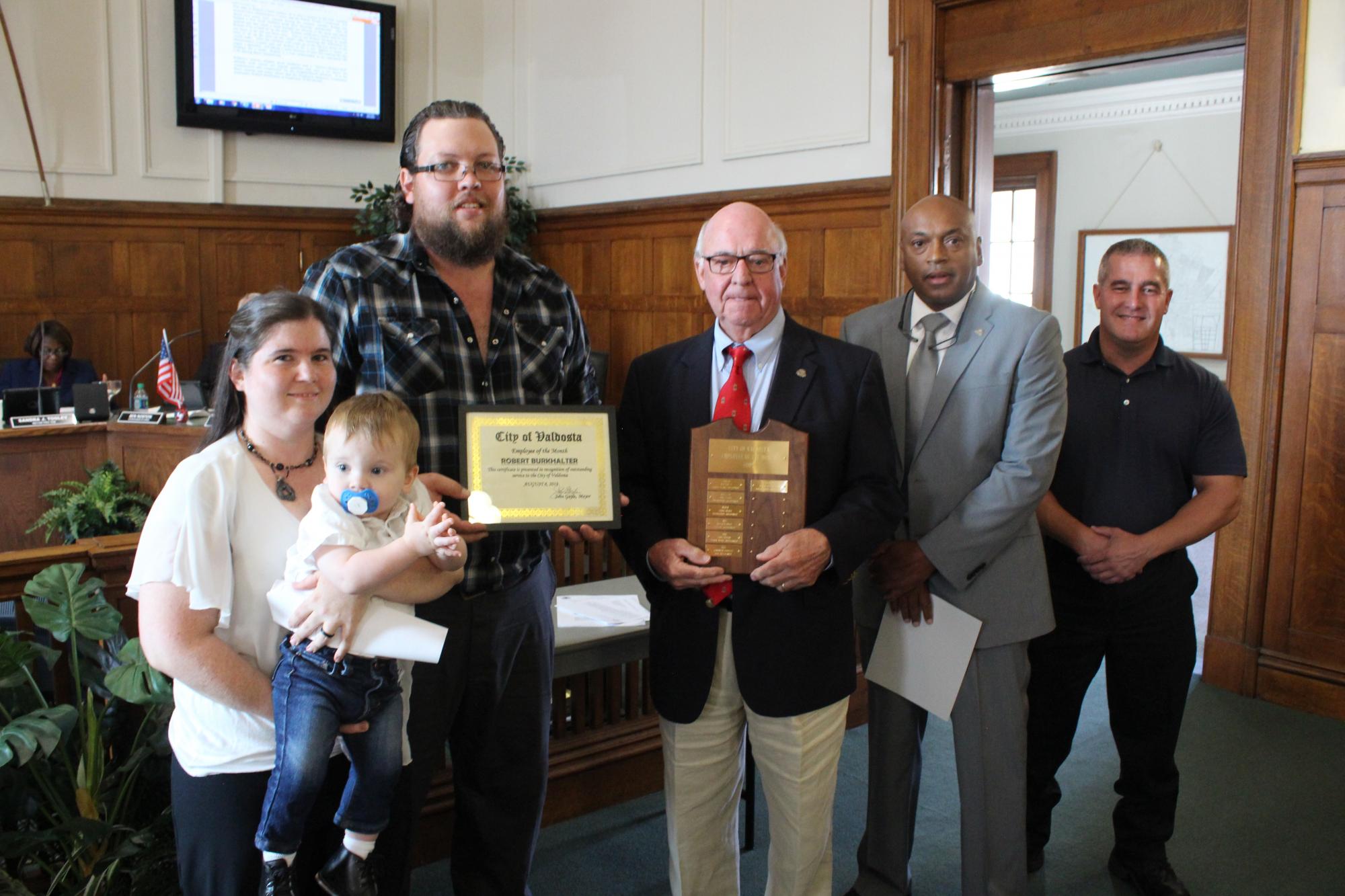 Not only is Robert a hard worker, her is also a mentor to the kids residing around Fleet Maintenance Center and the Public Works Compound. For about two years now, mainly during the summer months, Robert has helped a few local children keep their bicycles operational. This all started one day when a child brought his bicycle to the shop and asked Robert if he would air up the tires. Robert could have easily said he was too busy or he did not have time. This is not Robert because he made time to air up the tires on the child's bike knowing the difference he could make. Now the children will come up to the big bay doors of the Maintenance Center and ask Robert to fix a tire, tighten a chain, or repair a sprocket. All taking a mere fraction of time but making the day brighter for a child. Robert is a true ambassador as he represents the City during these interactions.
Robert's actions display great kindness and a "Service-Before-Self" attitude both which are superb qualities and says a lot about his commitment and compassion for the neighborhood children.