Utilities Department Installs Manhole Monitoring Sensors to Detect Elevated Flow Levels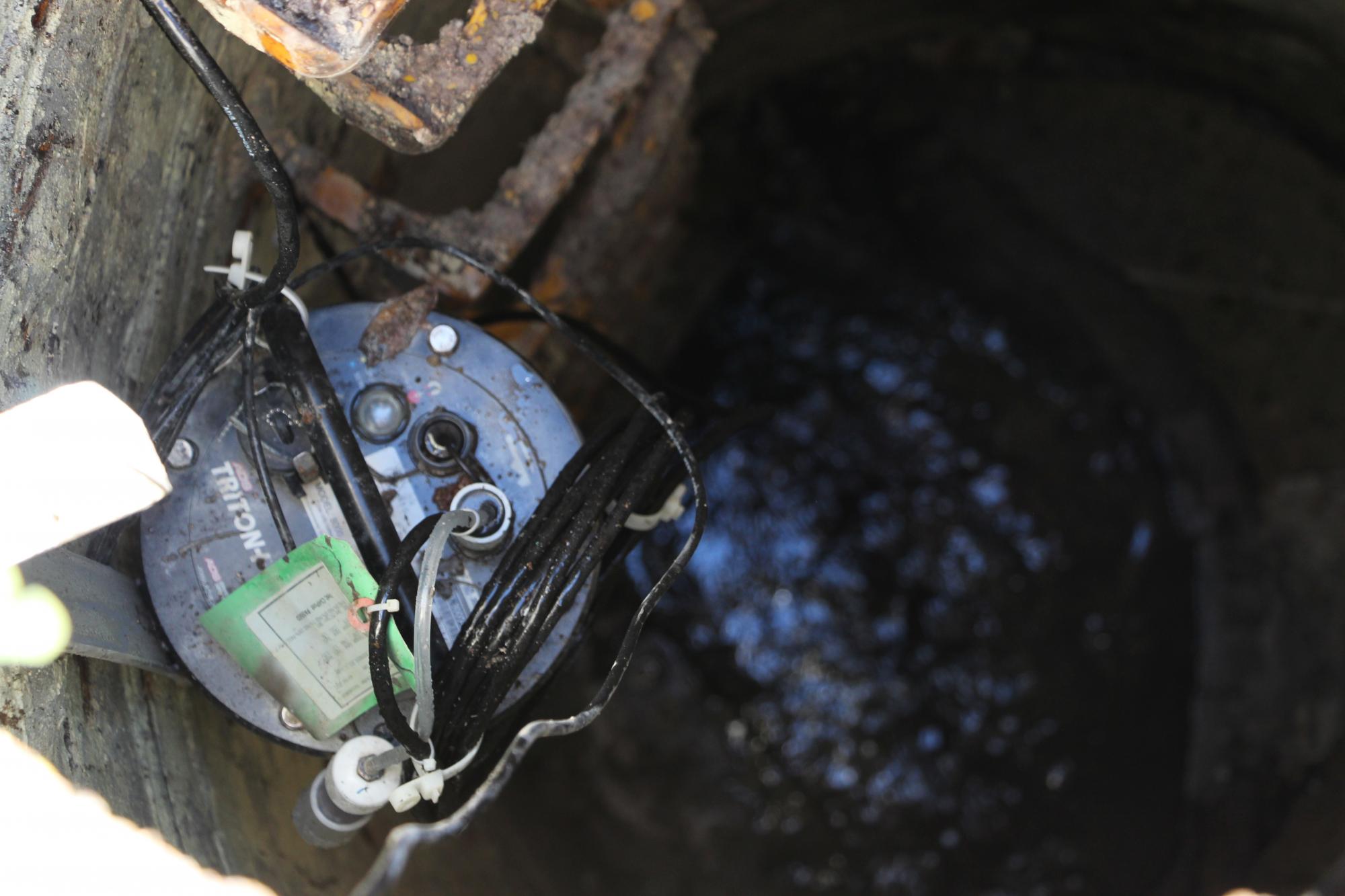 The City of Valdosta's Utilities Department is taking a proactive approach to eliminating inflow and infiltration into its sanitary sewer system. The Department recently installed 15 flow monitors in manholes throughout the city, a technology that will alert staff to elevated flow levels in sewer pipes and allow crews to perform inspections and preventative maintenance.
The flow monitors are designed to measure the amount of wastewater going through the manhole and the velocity. The data will tell Utilities Department staff how much flow is going through the manhole on a regular day and during a severe weather event.
This data will allow utilities staff to track and pinpoint precisely where inflow and infiltration into the sewer system occurs. "We don't want I&I in our sewer system. These additional flows can overload our sewer system and treatment plants, especially during heavy rain events, and ultimately cause overflows and spills," said David Frost, Assistant Director for the Utilities Department.
Staff installed the 15 flow monitors in pipes on the Mud Creek Wastewater Treatment Plant (WWTP) System. They will remain in manholes on this system for four months. After that data is collected, staff will then move the monitors to the Withlacoochee WWTP System for four months.
"This information is highly valuable. The data will tell us where we need to concentrate our resources, where we need to do rehabilitations, find areas where we need to look closer at cleanout caps, check manholes, and where we need to replace sewer lines. It is going to help us with our hydrologic model and keep that updated. It is a pretty broad spectrum of things that we will gain from these monitors," said Frost.
The automated data collection will help the Utilities Department refocus its staff and resources to other projects around the city.
"We won't have to dedicate as much manpower to inspect the sewer system in this area while we have these monitors installed. The monitors will automatically do that for us. In the past, during and after heavy rain events, we would send crews out to try to track these inflow and infiltration issues. We will have automated data now from these monitors before, during, and after a storm," said Frost.
For more information on the city's sanitary sewer system and ongoing projects, please call the Utilities Department at (229) 259-3594.