Valdosta Announces Good Friday Sanitation Schedule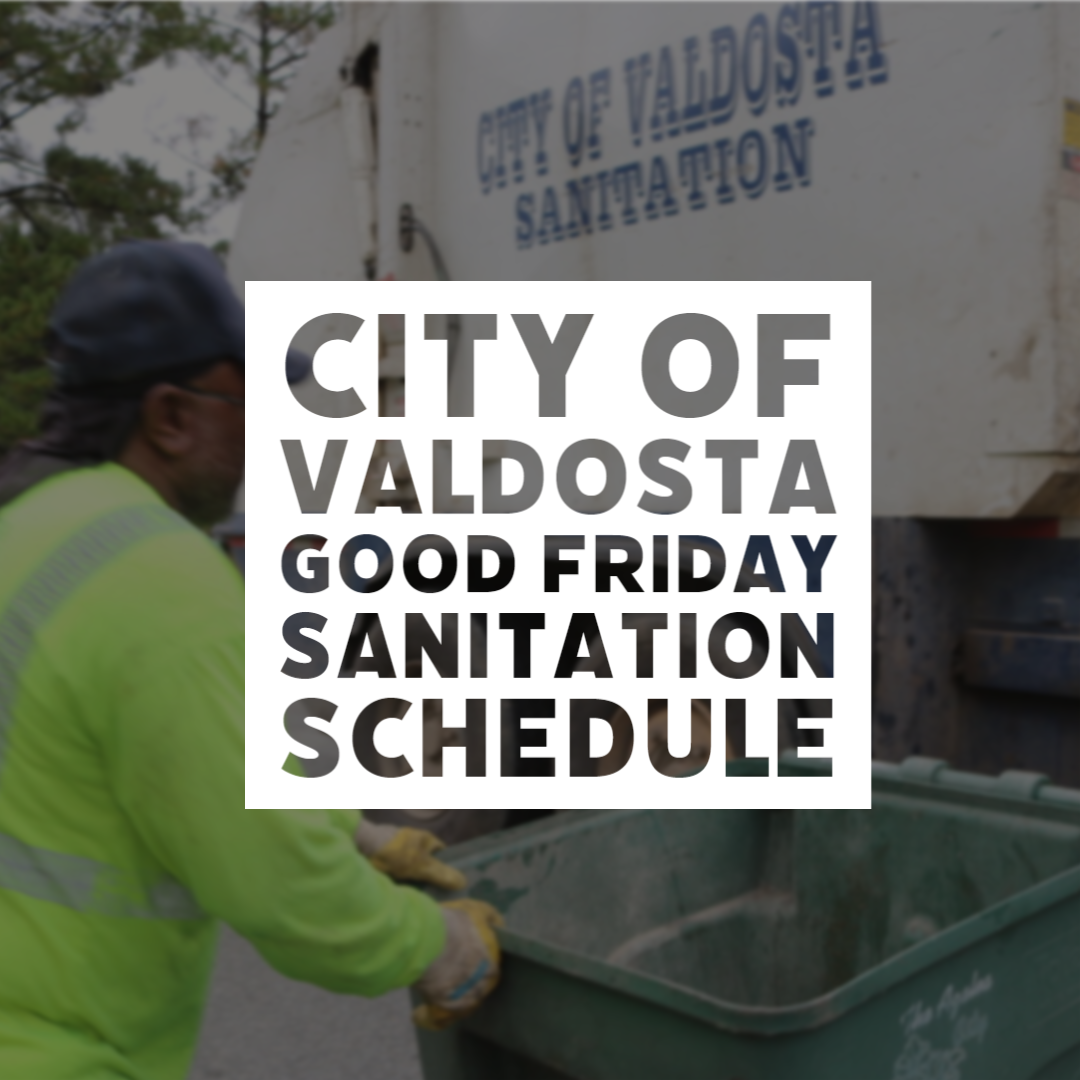 The City of Valdosta will be closed Friday, April 10, in observance of Good Friday.
The sanitation division will still collect residential garbage only Friday, April 10. Sanitation customers who normally have their sanitation collected on Fridays should place their bulk trash and yard debris at the curbside by 5 a.m. Monday, April 13, for pickup.
As a reminder, The City of Valdosta has temporarily suspended recycling services during the COVID-19 pandemic. The service will be suspended until further notice.
This is a temporary situation for our recycling program as our staff is limited. If you are able to store your recyclables for the time being, please do so. We will resume recycling operations as soon as we can.
Call (229) 259-3590 for more information or visit http://www.valdostacity.com/residential-sanitation-services.