Valdosta Police Department and Local Church help with Hurricane Relief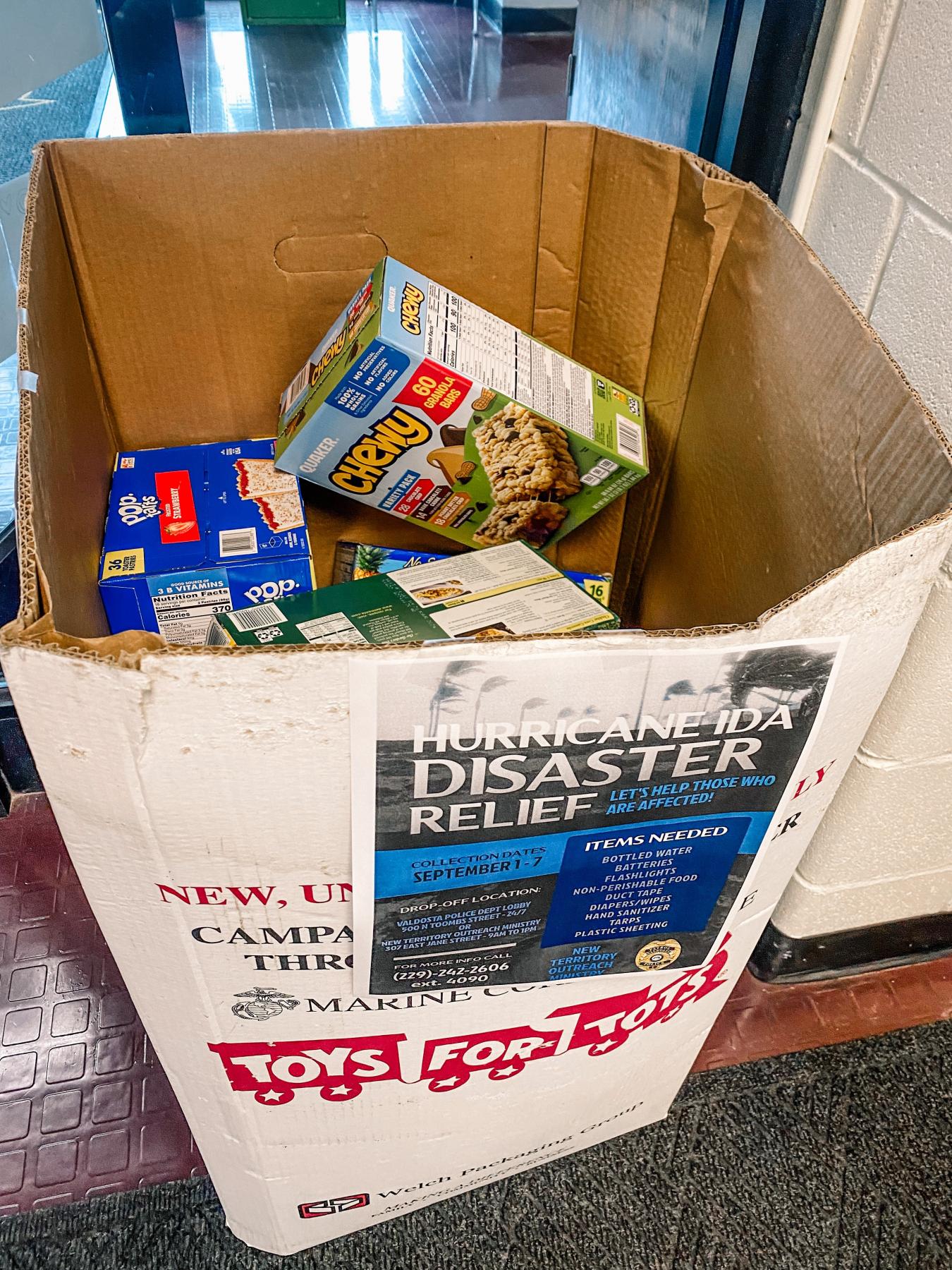 Members from the Valdosta Police Department are partnering with New Territory Outreach Ministries to help those on the gulf coast that have been affected by Hurricane Ida. Both organizations will be collecting donations until Tuesday, September 7, which will be transported to the communities that were hit hardest by the hurricane.
"We have partnered with New Territory Outreach Ministries in the past for things like a back-to-school drive. So, when Pastor Allen reached out after Hurricane Ida, we were eager to help in any way that we could," said Officer Randal Hancock.
Requested Items:
• Bottled water
• Batteries
• Flashlights
• Non-perishable food items
• Diapers and wipes
• Hand sanitizer
• Tarps
• Plastic Sheeting
• Pet food
Donations can be made 24/7 at VPD Headquarters located at 500 N. Tombs Street or 307 E. James Street between the hours of 9 am and 1 pm daily. Pastor Monica Allen will then arrange transportation for the items to be delivered by Thursday, September 9.
For more information, contact the Valdosta Police Department at 229-242-2606.