VFD Hosts Promotion Ceremony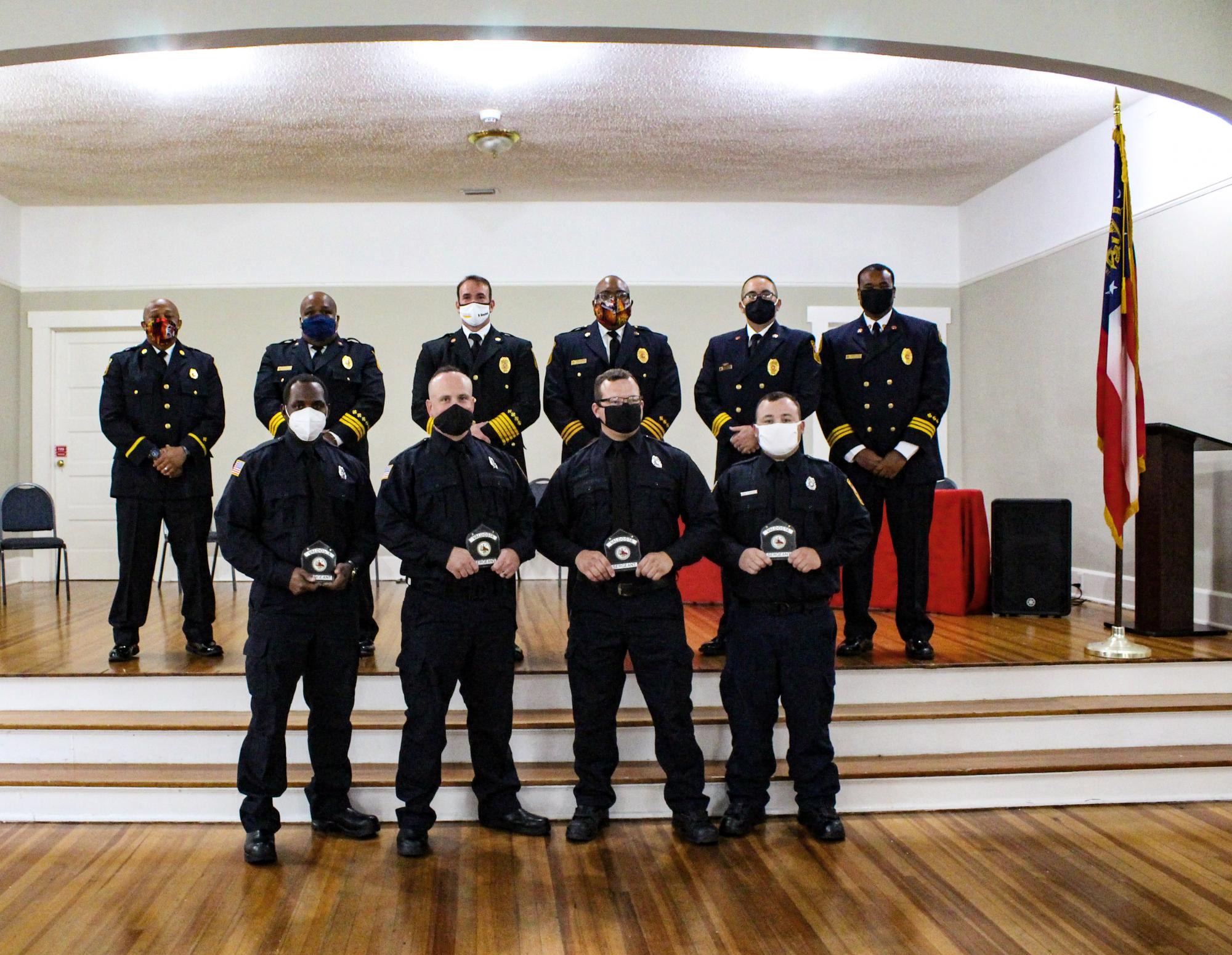 The Valdosta City Fire Department promoted four Firefighters to Sergeant at a promotion ceremony held on Thursday, July 30, 2020, in the Women's Building, located at 1409 N Patterson St.
Promotions to Sergeant:
Lamar Berrian
Brandon Tebedo
TJ Manus
Nicholas Kester
In previous years the VFD staff members being promoted would be joined by their families, coworkers, and friends. However, as a response to social gathering and distancing protocols, attendance was limited to immediate family and select city officials. The ceremony was live-streamed on the Fire Department's Facebook Page for maximum convenience.
None the less the Firefighters are ready and committed to taking on their new roles as Sergeants.
"It feels good to be in this position, we worked hard for it. It took us a year to get into our classes and then several months of studying to make sure we were ready so it was definitely challenging but in the long run it is very rewarding," said Sergeant Brandon Tebedo.