Hurricane Information
Hurricane Disaster Information and Resources:
The State of Georgia and FEMA have opened a Disaster Recovery Center (DRC) in Lowndes County beginning 𝐒𝐮𝐧𝐝𝐚𝐲, 𝐒𝐞𝐩𝐭. 𝟏𝟕, to serve Hurricane Idalia survivors from Cook, Glynn, and Lowndes counties.
𝐃𝐑𝐂 𝐰𝐢𝐥𝐥 𝐨𝐩𝐞𝐫𝐚𝐭𝐞 𝐟𝐫𝐨𝐦 𝟖 𝐚.𝐦. 𝐭𝐨 𝟕 𝐩.𝐦., 𝐬𝐞𝐯𝐞𝐧 𝐝𝐚𝐲𝐬 𝐚 𝐰𝐞𝐞𝐤.
The deadline to apply for assistance is November 6, 2023.
Some of the services offered at a DRC include:
- Applying for assistance
- Reviewing application status updates
- Clarification of any written correspondence for FEMA
- Guidance about disaster recovery and eligibility
- Collecting and scanning new information or documents needed for case files

In addition to FEMA personnel, representatives from the Georgia Emergency Management Agency (GEMA),
other state and federal agencies, nonprofit organizations, and the U.S. Small Business Administration (SBA)
will be available at the DRC to assist survivors.
American Red Cross:
Starting Wednesday, September 13, if a household believes it has qualifying damage based on the criteria below, they can go to
Redcross.org/Idalia
to make an in-person appointment to apply for further help.
To be eligible for Red Cross damage-based financial assistance, households must meet these requirements:
Your pre-disaster primary residence (renter or homeowner) is in a confirmed disaster-impacted geographic area.
The residence is either destroyed or has sustained significant structural damage that requires extensive repairs, or the damage is so extensive that repairs are not feasible.
This may include substantial roof, walls, or foundation failure or a water line above 18 inches.
You must be able to provide proof of identity and residence.
Second Harvest of South Georgia:
Hunger Relief Helpline: 888-453-4143
Call the hunger relief helpline today if you need food assistance.
Damage and Repairs:
If your home or business needs repair, please make sure that anyone working on your property is a licensed contractor. Licensed contractors should be able to provide a copy of their occupational tax certificate (business license), proof of insurance, and a contract that outlines the work to be done, the cost, and the time by which the work will be completed. A reputable contractor should not ask for payment upfront.
All contractors and subcontractors are required to have the proper license per the state of Georgia, have the proper business license from the City of Valdosta, and have proof of insurance.
Citizens with damage should contact their insurance agent for directions on obtaining estimates. Renters should contact their landlords. Anyone without insurance is private pay. Criminal Investigation teams from Commissioner of Insurance and Safety Fire, John King's office, are investigating reports related to price gouging and/or construction fraud.
To report suspected fraud to the Office of Commissioner of Insurance and Fire Safety:
Fraud Tip Line: 404-463-0953
Email: CID@oci.ga.gov
Mailing address: OCI Criminal Investigations Division, 2 Martin Luther King Drive, Suite 720 West Tower, Atlanta, Georgia 30334
Crisis Cleanup Hotline:
Crisis Cleanup has activated a private property, property debris cleanup, and home repair hotline for residents who need assistance cleaning debris from private property. The hotline number is 1.800.451.1954.
Donations:
Adventist Disaster Services has opened a Donations Management Center at Mathis City Auditorium through September 17, 2023, from 9 a.m. until 7 p.m.
Gift cards work great as they allow the survivors to purchase exactly what they need while returning money to our community. Still, any personal care items, bathroom linens, disposable kitchenware, or baby/child products are needed and welcomed.
Those who wish to donate cash should consider donating to one of the organizations supporting efforts here in Lowndes County. You can find a list of choices at
gavoad.org.
Utilities:
To ease the financial burden in the wake of Idalia, the City of Valdosta Utilities Department will suspend all late fees and water cut-offs from now through October 31st.
For more information, contact:
City of Valdosta Utilities Department at 229-259-3592
Community Relations & Marketing Manager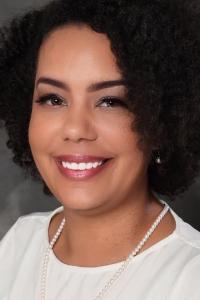 Location
Valdosta City Hall
300 N. Lee Street
Valdosta, GA 31601
Upcoming Events
10/26/2023 -

5:30pm

to

7:30pm
10/27/2023 -

5:00pm

to

8:30pm
Repeats every month on the first Friday 12 times.
10/06/2023 -

5:00pm

to

8:00pm