Lowndes County Bird Supper
What is the Bird Supper
The Bird Supper, sponsored by the Lowndes County Board of Commissioners and the City of Valdosta, allows hundreds of local business, professional and government personnel to travel to Atlanta each February to meet with state officials for a dinner of quail and important conversations. Since the 1950s, the traditional event has provided a venue for local professionals to be a catalyst for impacting legislative issues by keeping Valdosta and Lowndes County in the minds of the state officials during a half-way point of the legislative session.
Who Should Attend
Professionals from all areas affected by legislative decisions should participate in this event, such as those from the business, education, development and construction, health care, industry, agriculture, and government, etc. The event allows local leaders to meet with and become familiar with their legislators and state officials, as both sides benefit from understanding the needs and philosophies of the other and from listening, which ultimately leads to better-informed decision making.
Ticket Information
Tickets go on sale in December 2023 for the 2024 Bird Supper, scheduled for February 7, 2024, at the Georgia Railroad Depot, in Atlanta, Ga., beginning at 5 p.m. Tickets may be purchased for $50 each at:
The Lowndes County Judicial-Administrative Complex, located at 327 North Ashley Street, First Floor-Utility Payment Window.

City of Valdosta City Hall 3rd Floor, located at 216 E. Central Ave.
For More Information
Lowndes County Public Information Officer Meghan Barwick, 229-671-2400
City of Valdosta Public Information Officer Sharah Denton, 229-259-3548
Community Relations & Marketing Manager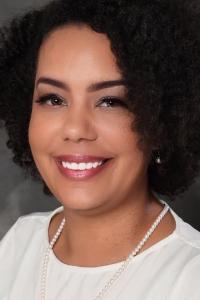 Location
Valdosta City Hall
300 N. Lee Street
Valdosta, GA 31601
Upcoming Events
10/26/2023 -

5:30pm

to

7:30pm
10/27/2023 -

5:00pm

to

8:30pm
Repeats every month on the first Friday 12 times.
10/06/2023 -

5:00pm

to

8:00pm