Citizens Reminded of Grill and Fireworks Safety ahead of Fourth of July Holiday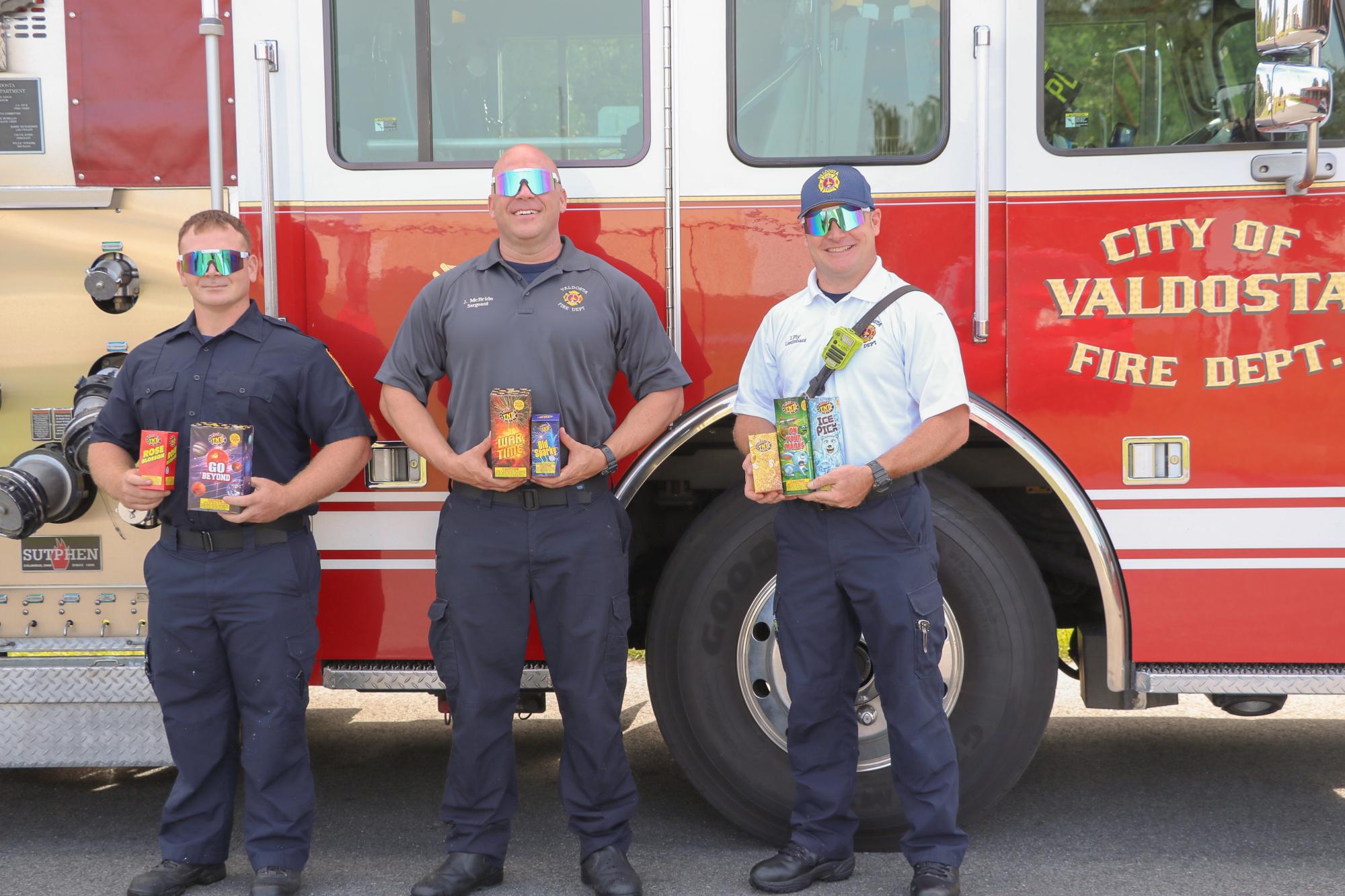 July 4th is fast approaching. Valdosta Fire Department would like all Valdosta citizens to keep a few key things in mind to help everyone have a safe holiday. In a typical year, far more fires occur on July 4th than any other day in the U.S. There is also a higher risk of injuries associated with fireworks—such as various degrees of burns or even death. So, Valdosta let's be safe!
State law provides for the ignition of fireworks in Georgia until midnight on July 4th. Local noise ordinances address noises that can be heard from 100 feet from its source from 11:00 p.m. to 7 a.m. and 300 feet from 7:01 a.m. to 10:59 p.m on Sundays.
The law bans people from igniting fireworks on roadways, right-of-ways, highways, and within 100 feet of hospitals, nursing homes, and prisons. Please respect your neighbors when shooting off fireworks. Because of our combat veterans and senior citizens, it is recommended to speak with them beforehand so they will be prepared for the loud noises. If your pets are not kept inside, please ensure your fencing is secure.
Fireworks may not be used in a park, historic site, recreational area, or any other property owned by the city or county unless special permission has been granted.
Shooting firearms on the Fourth of July can be extremely dangerous in a highly dense area. Do not shoot firearms into the air, as what goes up must come down.
Valdosta City Fire Marshal, James Clinkscales, shares these tips for anyone grilling or handling fireworks to ensure a fun and incident-free celebration:
Grill Safety Tips
When grilling you want to be 10 to 12 feet away from any structure.
When using charcoal, make sure it is completely extinguished by wetting and mixing the pile so that it cannot reignite later.
When using gas, ensure that your gas line is secure and has no leaks and your tank is not ruptured or dented.
If the fire goes out on your grill make sure to wait for one minute before you relight it.
Be sure to never leave your grill unattended.
Firework Safety Tips
Fireworks are never meant to be used indoors.
Never relight a firework that has gone out. Instead, douse it in water and discard the device.
Never allow children to handle fireworks.
Always use fireworks according to the manufacturer requirements listed on the package.
Always have water and/or a fire extinguisher on hand.
Never aim fireworks at people, vehicles or buildings.
Never use a firework while drinking alcohol.
Do not wear loose-fitting clothing when handling fireworks because such clothes can catch fire in the process.
Always stand 50 to 100 feet away from buildings when using fireworks.
Call 9-1-1 in the event of an emergency.
"VLPRA hosts a fantastic professional fireworks show each year on July 4. It is recommended that in place of handling fireworks citizens attend that show," said Valdosta City Fire Marshal James Clinkscales.
Have a fun and safe Fourth of July celebration. For more information of fireworks safety, please contact the Valdosta Fire Department at 229-333-1836 or visit www.valdostacity.com/fire.